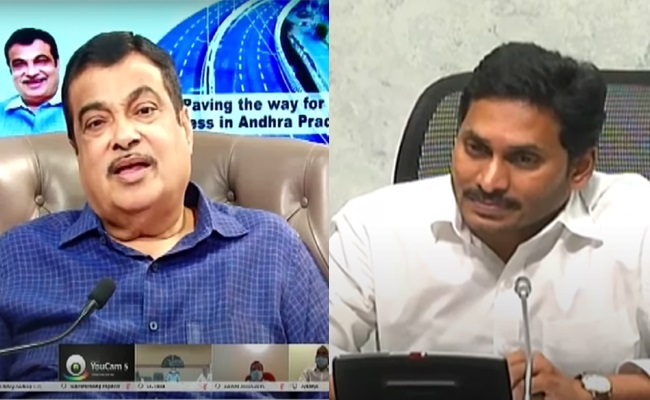 Central Minister Nithin Gadkari and Chief Minister YS Jagan Mohan Reddy have virtually inaugurated the flyover at Kanakadurga Temple in Vijayawada across the river Krishna.
On this occasion, the process followed was very simple and inspiring. There were not any boastings and self dabba speeches unlike before 2019.
YS Jagan Mohan Reddy has spoken great about the PM Narendra Modi and Minister Nithin Gadkari and eventually put forth whatever is further required to the state.
In this regard, Minister Gadkari has invited the Chief Minister to Delhi to discuss on the immediate requirements of the state.
Gandkari has advised the CM with some betterments to administer the flyovers and suggested to follow the Tamilnadu model.
It is known that the Chandrababu government couldnt complete this project in the total tenure, but the YS Jagan government could complete it on war footing.
The inauguration event also has exposed the friendship between BJP and YSRCP in extending support on important matters.