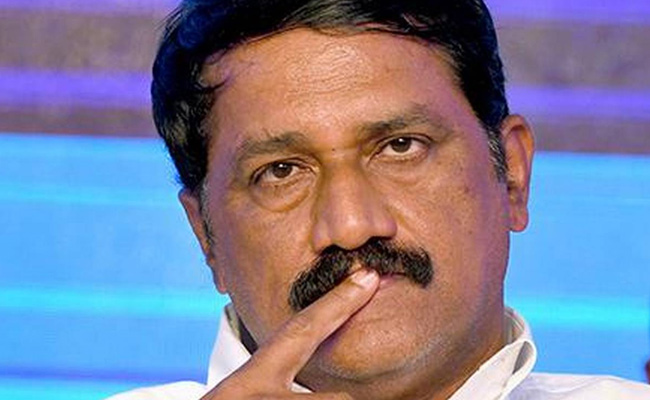 Visakhapatnam parliamentary seat is one of the most sought-after seats in Andhra Pradesh and stands out among the most prestigious 20-25 Lok Sabha seats in the country.
Visakhapatnam is the most prestigious seats for the Bharatiya Janata Party, too. In 2014, it was represented by the party candidate Kambhampati Hari Babu in Lok Sabha and is always a dream seat for it.
In 2019, too, it made a desperate bid to win the seat by fielding former Union minster Daggubati Purandeshwari, but could not succeed. It was bagged by YSRC candidate M V V Satyanarayana.
So, the BJP is eyeing Visakhapatnam seat in 2024. The party wants to win the seat at any cost and showcase it to attract big leaders from other parties. It has already started preparations for the same in the right earnest.
According to latest reports doing rounds in political circles, BJP leadership has offered the Visakhapatnam Lok Sabha seat to former minister and present Telugu Desam Party legislator from Visakhapatnam (north) Ganta Srinivasa Rao.
Speculations are rife that the BJP leadership is trying to lure Ganta into the party by promising him to field from Visakhapatnam parliamentary constituency and if he wins, he could even be taken into the Central cabinet.
It is not exactly known what Ganta has reacted to the offer, but even former CBI joint director V V Lakshminarayana is also aspiring for the same seat.
In 2019 elections, Lakshminaryana contested from Visakhapatnam parliamentary seat on Jana Sena ticket and won over 2.70 lakh votes.
There was a talk that BJP had made a similar offer to Lakshminarayana – that he would be fielded from Visakhapatnam Lok Sabha seat and taken into the Union cabinet if he wins the seat.
It remains to be seen how many leaders the BJP is trapping by making the same offer to them!