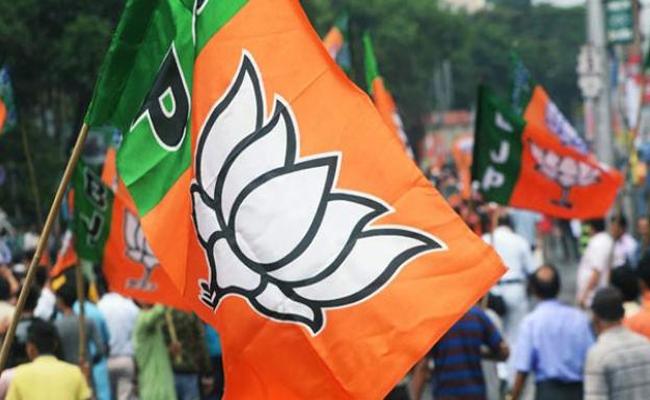 Bharatiya Janata Party leaders in Andhra Pradesh, who initially made a lot of hue and cry over the tragic gas leak incident at Visakhapatnam that killed 12 people on Thursday, had little to criticise YSR Congress party president and chief minister Y S Jagan Mohan Reddy on Friday.
BJP state president Kanna Lakshminarayana, who travelled by road from Vijayawada to Visakhapatnam on Friday, had no option but to shower praises on Jagan for announcing an ex gratia of Rs 1 crore to each of the families of the deceased and appreciate the good work done by the government to prevent further losses of life.
Kanna, who has been attacking the YSRC leaders regularly these days, went round the affected villages and also called on the victims in the hospitals, appreciated the timely action of the official machinery.
He thanked Jagan for announcing a hefty relief package for the victims of gas tragedy but found fault with the LG Polymers management for not sounding alert siren immediately after the gas leakage.
Former BJP MLA P Vishnu Kumar Raju said it was an extraordinary decision on the part of Jagan to announce Rs 1 crore ex gratia to each of the families of the deceased.
"I have seen several chief ministers but nobody has done like Jagan who announced such a huge package then and there. He has not given any scope for political leaders to make any criticism. His assistance will go a long way to help not only the victims, but also their subsequent generations," Raju said.
BJP MLC Madhav and official spokesman Lakshmipathi Raja also hailed Jagan's magnanimity in coming to the rescue of the victims of gas leak tragedy.