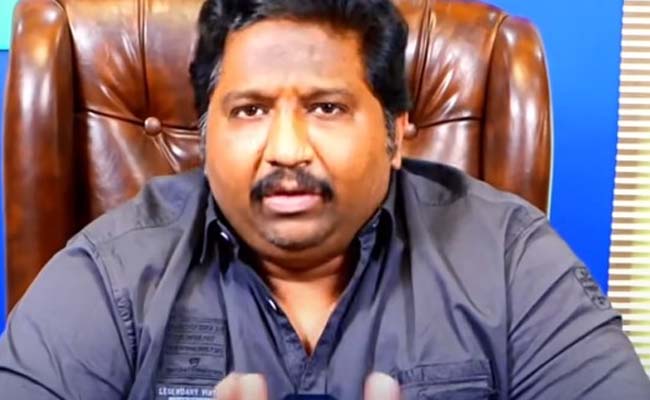 Kalyan Dilip Sunkara, an analyst known for his unique style of video commentary on various topics, especially current political affairs, has a significant following, primarily from the Kapu social class.
He is a strong supporter of Janasena and Pawan Kalyan, who enjoys a substantial fanbase. However, he recently announced a six-month pause from political analysis, sharing this decision through a live video.
This decision came at a challenging time following the TDP-Jana Sena alliance because Dilip Sunkara's strong support on social media for Janasena and Pawan was crucial. His absence during this crucial period implies the absence of 'a logical support' for the Janasena-TDP alliance.
In times when intellectuals with differing opinions are around, the leader has to tolerate their occasionally uncomfortable remarks, especially if their presence is important.
Pawan Kalyan has a reputation for not tolerating people who are more knowledgeable, intelligent, and expressive than him. This may be one of the reasons he has struggled to build a strong support base so far.
He distanced himself from Raju Ravi Teja, the author of 'Ism,' and now it appears that Dileep Sunkara is also in the same situation. Sunkara expressed that Pawan Kalyan did not offer him any party position due to compatibility issues.
Dilip Sunkara recently made a video titled 'Neevu Nerpina Vidyaye,' implying that the systems Chandrababu once managed are now being managed by Jagan.
The TDP responded, expressing that such a video should not have been created, and it was hurtful. Unfortunately, Kalyan Sunkara did not receive any support from Janasena, which was even more disheartening.
Kalyan Sunkara has aspirations to become an MLA, which he has made clear in his statements.
However, it remains uncertain whether politicians are willing to accommodate those with outspoken views and a rebellious attitude.
In this context, the TDP-Jana Sena alliance was formed, with Janasena's announcement emphasizing the importance of unity and avoiding any disruptions.
Whether this decision is agreeable or not is a separate matter, but it is currently Janasena's agenda. Kalyan Sunkara's position in this situation is somewhat directionless.
The combination of criticism from TDP quarters, the lack of support from Janasena, minor criticisms from within the community, and the strong animosity from Pawan's fans has prompted Dilip Sunkara to take a break from political analysis for six months.
Furthermore, Dileep Sunkara is not currently officially affiliated with Janasena. He expresses his opinions solely as an admirer of Pawan Kalyan and Janasena.
However, TDP groups remain uneasy about him because he is the most influential speaker from the Janasena side and has previously created impactful satirical videos targeting the TDP and pro-TDP media outlets.