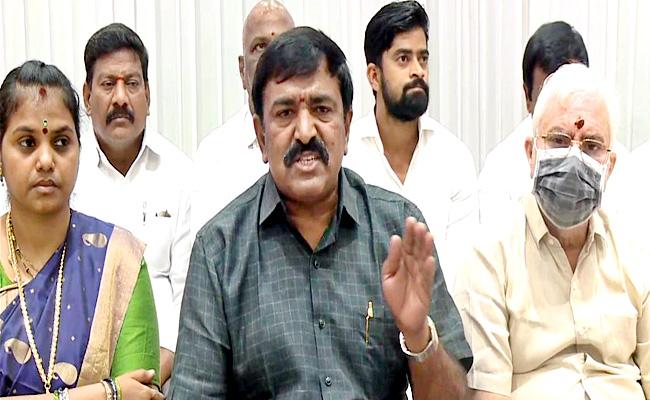 It is better for the Jana Sena Party and its cadre, if it fights the next assembly elections in Andhra Pradesh singlehandedly, instead of entering into an alliance with the other parties, as it improves the image of party president and power star Pawan Kalyan.
This was the advice given, not by any other independent political analyst, but by YSR Congress party legislator from Kakinada (urban) Dwarampudi Chandrasekhar Reddy, who is incidentally a bitter critic of Jana Sena chief.
The MLA said Jana Sena Party had claimed to have got around 17 per cent of votes in the 2019 assembly elections and it had gone up to 27 per cent in the local body elections last year.
"So, good or bad, it is better Pawan Kalyan's party contests the next assembly elections on its own without forging alliances with any party. This might help him increase his party's vote bank," he said.
Reddy advised that Pawan Kalyan should not sell himself to the Telugu Desam Party for a package, as it would cause serious injustice to the party cadre.
"But going by the recent statement of Pawan Kalyna, it appears he is giving his party to the TDP on a platter, causing huge injustice to the party workers," he said.
He cautioned Jana Sena Party workers that their party was going to face a huge setback in the elections if it forges alliance with the TDP.
"Naidu is known for backstabbing his own father-in-law N T Rama Rao and he won't hesitate to do the same for Pawan Kalyan," he said.
The YSRC MLA, however, said he was least bothered about Pawan Kalyan' strategies – whether he would fight alone or enters into alliance with the TDP.
"He is a non-serious and part-time politician. He will be in make-up for films for two weeks and take rest for another two weeks. He does politics only for two days," he ridiculed.
Reacting to Pawan Kalyan's comments that he would contest from Kakinada (city) constituency in the next assembly elections, Dwarampudi said he would certainly defeat the power star wherever he contests, whether is Kakinada city or any other constituency.
"If he contests from Kakinada city, I will make him bite the dust. If he chooses any other constituency in East Godavari district, I will take up the party in-charge post and see that Pawan is defeated with huge margin," he challenged.