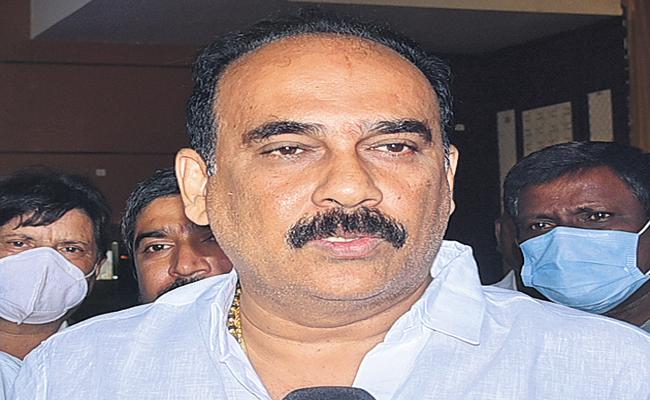 Senior YSR Congress party leader and former minister Balineni Srinivas Reddy, who had been sulking ever since he was dropped from the Y S Jagan Mohan Reddy cabinet in April, is fuming at his detractors within the party for trying to malign his image by spreading false news against him.
Stating that he was being targeted personally by his own party leaders, Balineni refuted the allegations that he had called up a woman leader of Jana Sena late in the night and spoken to her in vulgar language.
"If they prove that I have done any mistake, I will not only resign from my assembly membership but also from active politics permanently," Balineni said.
He said he was aware as to who were spreading canards against him.
"They are all in touch with the Telugu Desam Party leaders. They are behind the TDP's false allegations against me. I know how to deal with such betrayers of the party," he said.
Stating that he would complain to district superintendent of police against the YSRC leaders who were spreading rumours against him, Balineni admitted that he had withdrawn cases against some Jana Sena leaders but he had done it only on the personal request of Pawan Kalyan.
Apparently, Balineni is suspecting the role of Ongole MP Magunta Srinivasulu Reddy in the campaign against the former. For quite some time, Magunta has been alleging that Balineni was dominating the party affairs in Ongole and was not taking him into confidence on any issue.
Recently, when Magunta called for a meeting of officials to discuss certain issues pertaining to his parliamentary constituency, no official turned up at the meeting on the pretext that they were all busy with Balineni programme. This angered the MP.
Balineni is also not maintaining good relations with state roads and buildings minister Adimulapu Suresh, who was retained in the Jagan cabinet for a second term, while the former was dropped.