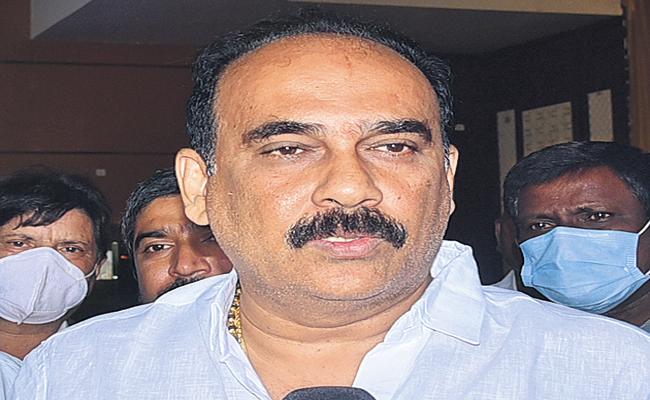 Senior YSR Congress party leader and former minister Balineni Srinivas Reddy is suspecting a big conspiracy by his detractors within the party behind the latest rumours against him doing rounds on the social media.
Ever since Balineni responded positively to a challenge thrown by Jana Sena Party chief Pawan Kalyan a few days ago to wear Khadi dress as part of Azadi Ka Amrut Mahotsav campaign, there have been posts in the social media that he might join Jana Sena Party.
Though Balineni has not been unhappy for being neglected in the YSRC party, he has never nurtured the thought of leaving the party.
But he suspects that a section of the party leaders in Prakasam district has been creating a wedge between him and party president Y S Jagan Mohan Reddy.
Apparently he thinks a conspiracy behind the controversy over his personal visit to Russia last year and the recent rumours over his alleged links with Casino operator Chikoti Praveen. The latest talk of his defection to Jana Sena is also part of a conspiracy, he suspects.
So, on Wednesday, Balineni sought to scotch the rumours about his possible defection into the Jana Sena.
"This is absolutely rubbish. I have not been in touch with any of the Jana Sena leaders. I don't need to change political colours like a chameleon," he said.
Stating that he had become an MLA for the first time thanks to his mentor Y S Rajasekhar Reddy, the former minister said he had given up his cabinet post in the Congress to join hands with Jagan Mohan Reddy.
"As long as I am in politics and whatever difficulties I might face in future; I continue to sail with Jagan. If I cannot continue in the YSRC, I will quit politics," Balineni clarified.
He warned the rumour mongers that he would have to take stern action against them.
"I won't tolerate such a negative campaign by anybody," he asserted.