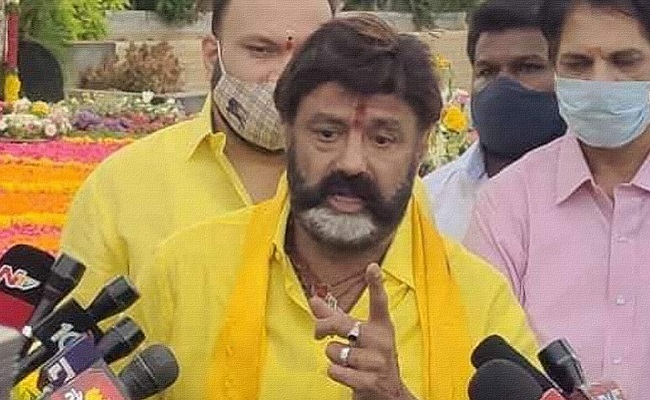 It might be legendary actor N T Rama Rao, who had founded the Telugu Desam Party and made the yellow flag flutter across the state, but it has been able to survive for the last four decades only because of the hard work and commitment of party president and former chief minister N Chandrababu Naidu.
This was the observation made by NTR's son and actor-turned-legislator Nandamuri Balakrishna.
He said his father had launched the party at a strong muhurtham and because of it, the party has been able to successfully serve the state in the last four decades.
"If people talk about the welfare, one should see the history of the state before TDP and after TDP. The state had witnessed several developmental and welfare schemes during the regimes of NTR and Naidu," he said.
He also attributed the success of the party to thousands of leaders and lakhs of party workers, who had been waging a relentless battle braving all odds.
"The TDP's objective is to uphold the glory of Telugu culture. The TDP is an inspiration to many other parties in the country," Balakrishna said.
He was all praise for Chandrababu Naidu for achieving several successes in the last 28 years.
Several projects were taken up and several schemes were implemented during his regime, he said, adding that the TDP would remain in the hearts of the people not just for 40 years, but for 400 years.