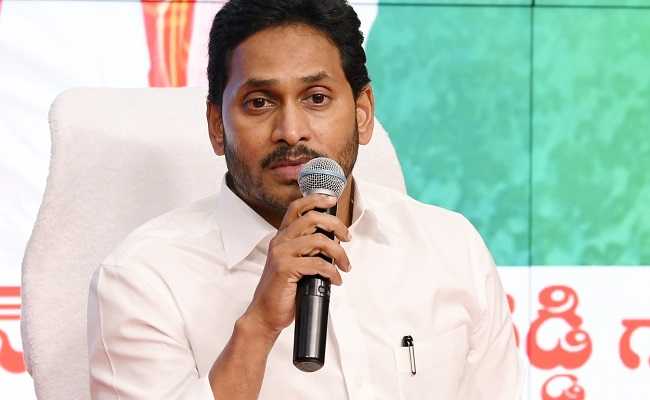 The AP government is all set to open community hiring centres (CHC) across the state shortly. These centres would provide agriculture implements on rent to the farmers.
These centres would have tractors, cultivators, drones and other advanced agriculture implements to help the farming community.
The centres would be attached to the Rythu Bharosa Kendras (RBKs) for monitoring and maintenance.
In all, the government is planning to open 4014 community hiring centres in the state which would have 3,000 tractors, 400 harvesters besides other small and medium tools.
They would be of great help to the farmers in transplantation, weed removal, watering, spraying fertilisers and pesticides, harvest and post-harvest processing.
Chief Minister Y S Jagan Mohan Reddy told the officials of the agriculture, horticulture and marketing departments to procure all tools to be placed in the community hiring centres.
The RBKs have been playing key role in helping the farming community. Quite interestingly, the NITI Aayog had appreciated the role of the RBKs in promoting agriculture in Andhra Pradesh.
In fact, the NITI Aayog had recommended to other states to follow the RBKs model. It is also likely that the Central government and the NITI Aayog are likely to recommend the community hiring model being established by the Jagan Mohan Reddy government.
It is worth mentioning that Jagan Mohan Reddy had said in 2019 that every other state should start looking at AP for various innovative programmes.
A couple of states have already started implementing the Nadu-Nedu model in health and education wings.