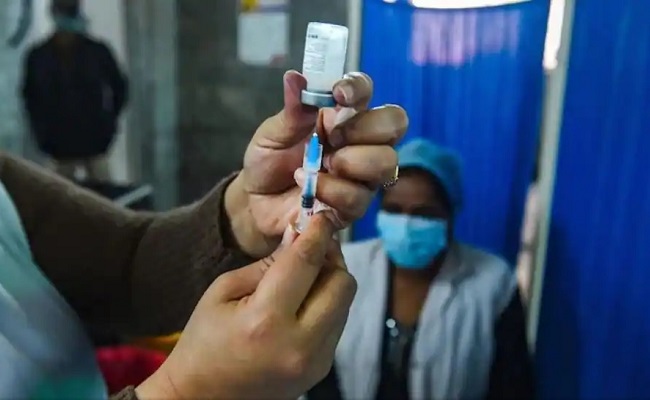 The unique advantage of Andhra Pradesh is the Village Volunteer system. The state has about 2.6 lakh village volunteers working on salary basis to make the government schemes reach the people without any hassle.
Now the same system has to be used by the government to ensure 100% vaccination drive in the state.
If YS Jagan Mohan Reddy can accomplish this task, he will stand as a role model leader not only in India but in the entire world.
It is known that there is vaccine crunch in the nation right now. The manufacturers of Covishield and Covaxin are toiling to distribute to the nation and states as per the available stocks from time to time.
Whatever be the number of vaccines land in the state, they have to be divided volunteer wise and the medical staff has to be deputed to give the injections going from door to door.
The respective volunteers who have 50 households each will lead the medical staff.
The village volunteers should enter the data of all the eligible people for vaccination under him with respective Aadhar Cards and mobile numbers. This should happen on a unique centralized web portal dedicated for the purpose of vaccination.
As and when the vaccine is given the details should be updated by the volunteer dose-wise.
If some people already got vaccinated, the volunteer should check their Vaccination Certificate and mark as 'already vaccinated' in the portal along with uploading the image of the certificate.
This method has many advantages.
- There are many aged people who find it difficult to step out from home and go all the way to the hospital. Some of them may even suffer from knee problems and many other health issues that obstruct their mobility. So, they can be easily covered with these volunteers.
- On the other hand, this phenomenon makes the vaccine drive complete at faster pace.
- There are many uneducated people in the state those cannot book an appointment through Cowin App. All such groups can be covered at ease with this volunteer drive.
- The emotional connect between the people and the government can be developed with this as the majority people show their loyalty to the leaders those show concern towards their health and lives. This door to door vaccine will be much beyond than anything.
Hope YS Jagan Mohan Reddy implements this drive immediately for the benefit of the people.
Click Here for Latest Direct-to-OTT Releases (List Updates Daily)