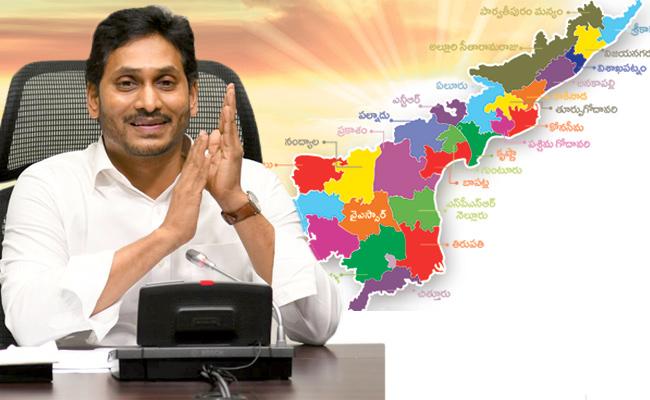 The Andhra Pradesh has three districts named after its three former chief ministers.
While two districts were named after the former chief ministers before bifurcation, one district was named after the former chief minister in the latest reorganisation.
The Ongole district was named after former chief minister Tanguturi Prakasham Panthulu, while Kadapa district was named after Dr Y S Rajasekhar Reddy.
Now, the new district with Vijayawada as headquarters, is named after former chief minister late N T Rama Rao.
Interestingly, the state has two districts named after its freedom fighters. While Nellore district was named after Potti Sriramulu before bifurcation, the new district with Paderu as headquarters is named after Alluri Sitaramaraju.
Another two districts, was named after religious personalities – Sri Satya Sai district after Sathya Sai Baba with Puttaparthi as headquarters and Annamayya district after poet Thallapaka Annamacharya with headquarters at Rayachoti.
The two distinct and important regions – Konaseema and Palnadu – have also found their names in the new districts in the latest reorganisation.
While Konaseema is headquartered at Amalapuram, the Palnadu district has Narasaraopet as its headquarters.
The state has two exclusive districts for Scheduled Tribes created with Paderu and Parvathipuram as headquarters.
While the district with Paderu is named after Alluri Sitharama Raju, the district with Parvathipuram is named after Manyam, the forest area where Alluri Sitharama Raju fought battles against the British.