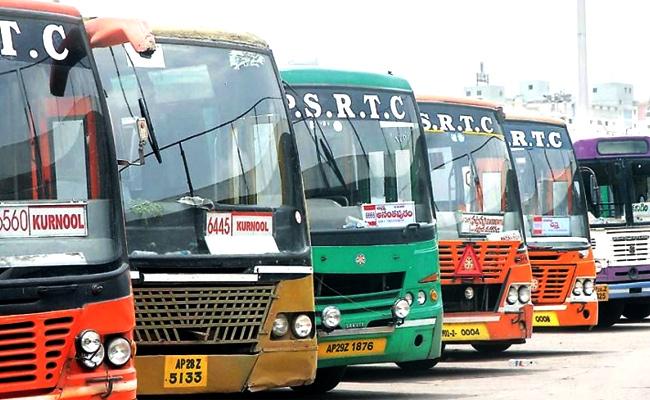 Within two weeks of receiving a request from the Telangana government, the Jagan Mohan Reddy government in Andhra Pradesh increased the fares of state-run Road Transport Corporation in the name of road cess.
Starting Friday, the Andhra Pradesh State Road Transport Corporation (APSRTC) announced increase of bus fares on the pretext that the diesel prices have gone up substantially.
The fares of all bus services, except in city buses in Vijayawada and Visakhapatnam, have gone up from a minimum of Rs 5 to a maximum of Rs 80.
The authorities said the APSRTC had to increase the bus fares as per the agreement with the neighbouring state of Telangana.
While the diesel cess on Palle Velugu (suburban bus services) buses has gone up by Rs 5 between 35 and 60 km, it will be Rs 10 up to another 10 am and Rs 12 beyond 100 km. In Express buses, the fares have gone from Rs 5 to Rs 10.
Same is the case with Super Luxury and AC buses, wherein the fare hike is from Rs 10 to Rs 70. And in Amaravati buses, the hike would be Rs 80.
It may be mentioned that with effect from June 9, the TSRTC increased the bus fares abnormally in the name of diesel cess. This has resulted in higher bus fares being run by the TSRTC to Andhra Pradesh. On the other hand, the APSRTC bus fares are comparatively lesser as there is no such diesel cess.
As a result, the passengers travelling from Telangana to Andhra are preferring to travel only in APSRTC buses, leaving the Telangana buses unoccupied. This has resulted in TSRTC incurring losses instead of additional income due to increased cess, while APSRTC is making more revenue from increased occupancy.
Realising the situation, the TSRTC authorities have written to the APSRTC authorities to increase their bus fares also, as according to the inter-state agreement, there should be parity in bus fares and the number of buses plying between the two states.
After initially rejecting the Telangana proposal, the APSRTC has now decided to increase the bus fares on the pretext of diesel cess.