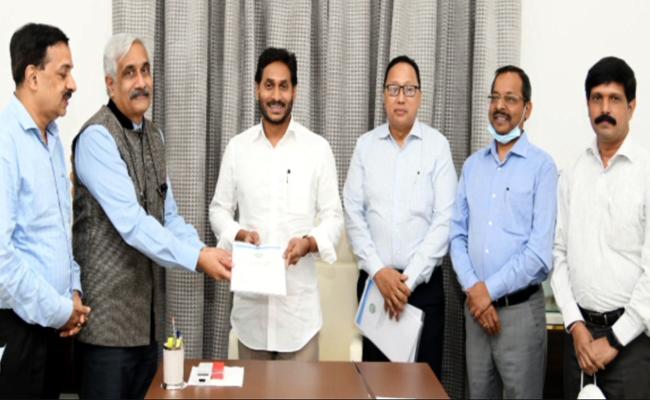 The Y S Jagan Mohan Reddy government on Monday hinted that the state government employees, who have been agitating for the long-pending issue of pay revision may have to compromise for a salary hike of 27 per cent.
State chief secretary Sameer Sharma, who submitted the PRC report to chief minister Y S Jagan Mohan Reddy on Monday evening, told the reporters later that the commission had recommended 27 per cent salary hike, in tune with the interim relief being given to the employees right now.
"We have suggested 11 options to the chief minister and he would take a decision within 72 hours. If 27 per cent fitment is given, it would cost Rs 10,000 crore to the government additionally," he said.
However, according to a report, the chief secretary recommended only 14.29 per cent fitment to the employees, in view of the precarious financial situation.
The chief secretary committee said the salary bill of the employees had gone up from Rs 52,513 crore in 2018-19 to Rs 67,340 crore by 2020-21. This is 111 per cent of the state government's own revenue resource and 36 per cent of the total expenditure being incurred by the government.
"This is the highest in Andhra Pradesh. In Telangana, it is only 21 per cent. It is 32 per cent in Chhattisgarh, 31 per cent in Maharashtra and West Bengal, 29 per cent in Odisha, 28 in Madhya Pradesh and 23 in Haryana.
The CS committee went on to explain how the state's economy had been crippled due to bifurcation, electricity dues from Telangana, non-reimbursement of revenue deficit amount of Rs 18,969 crore from Centre and Covid-19 pandemic.
"Yet, the state government had done a lot for the employees," the committee said.