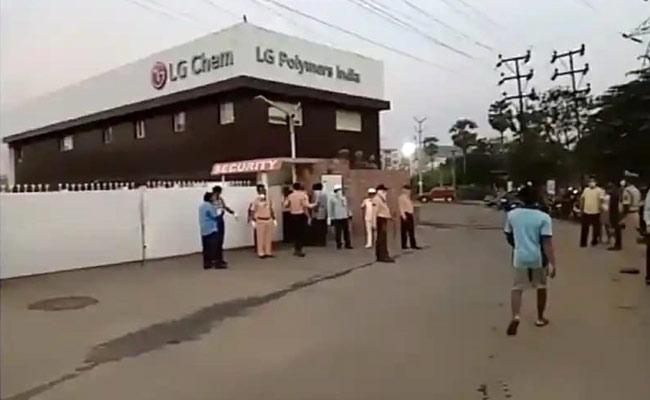 The payment of Rs 1 crore as ex gratia to each of the families of the deceased in the tragic gas leakage from L G Polymers chemical plant in Visakhapatnam on May 7 was an unusual and unprecedented gesture by the Y S Jagan Mohan Reddy government.
As many as 12 people died in the initial days of the mishap and their families were paid this amount by the ministers and officials over a period of one week to 10 days. Besides, many others who underwent treatment were also paid huge compensation.
So far so good. But the officials are now facing a peculiar situation. Since the experts said the people in R R Venkatapuram and five other villages surrounding LG Polymers plant would face long-term impacts of Styrene gas leakage, any death in these villages might now be attributed to the gas leakage and their families might seek Rs 1 crore as compensation.
Last week, a 80-year old woman P Venkayamma from Venkatapuram died of dehydration and other reasons. She was one of the hundreds of people of the village who got admitted to the hospital on May 7 due to gas leakage and was discharged a week later after recovery.
But within 10 days, she developed more complications and died at King George Hospital. Though doctors said she died of dehydration and age-related issues, her family members insisted that she died of gas leakage effect and that they be paid Rs 1 crore ex gratia. Her body was sent to post mortem and the details are yet to be disclosed.
Similarly, on Monday night, another person Y Kanakaraju (45) from the same village died while undergoing treatment at a private hospital in Visakhapatnam. He was suffering with respiratory problems, nausea and bloating of stomach for the past five days.
And the local CPI(M) leaders say Kanakaraju died of styrene vapour leakage effect. They alleged that body of Kanakaraju was sent to his home without filing a FIR with the police or sending it for post-mortem. They are now demanding Rs 1 crore ex gratia to his family.
"Hereafter, every death in these villages, whether it is natural or accidental, will be linked to styrene gas leak. How many crores the government can pay to their families?" a local journalist asked.