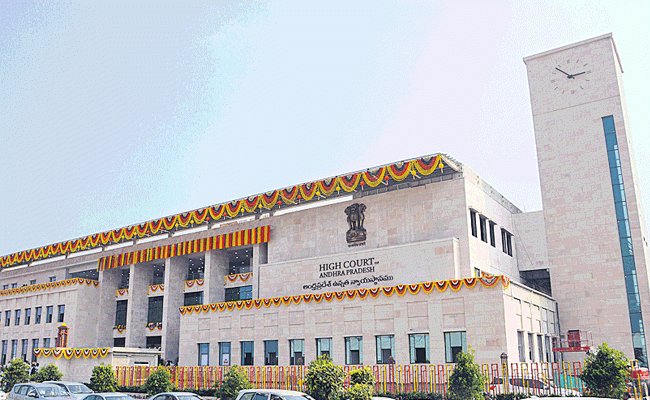 The Andhra Pradesh high court on Thursday suspended the controversial government order (GO Rt No. 1) banning roadshows and public rallies on all kinds of roads, till January 23.
A division bench of the state high court comprising Justice B Devanand and Justice Krupasagar issued interim orders to this effect after hearing a lunch-motion public interest litigation petition filed by Communist Party of India (CPI) state secretary K Ramakrishna on Wednesday.
The bench directed the government to file a counter by January 20 before the regular bench.
In his PIL, Ramakrishna challenged the GO, said the freedom of expression and fundamental rights of the people have been compromised in the GO.
The AP government had issued the GO restricting public meetings and road shows on state and national highways.
The order was issued in the light of 11 deaths that took place due to stampedes at public meetings held in Nellore and Guntur, organized by the TDP's supremo Nara Chandrababu Naidu.
Raising objections to the PIL, Advocate General Shriram stated that the PIL is engineered to suit the vacation bench hearing.
AG further pointed out the government has no information about the PIL submitted by Ramakrishna.
He strongly opposed stating there is no scope for the matter related to the policy decision of the government to be included in the roster. He further added that the vacation bench should not hear the cases related to the policy decisions.
Bringing in more clarity on GO 1, the AG argued that the word ban or prohibition on meetings has not been mentioned anywhere in the GO.
He said "all the governments so far have been acting only under the police act. Courts should not read motivated newspapers.
There has been propaganda unleashed by leaders without followers about the ban on processions and road shows which is incorrect.