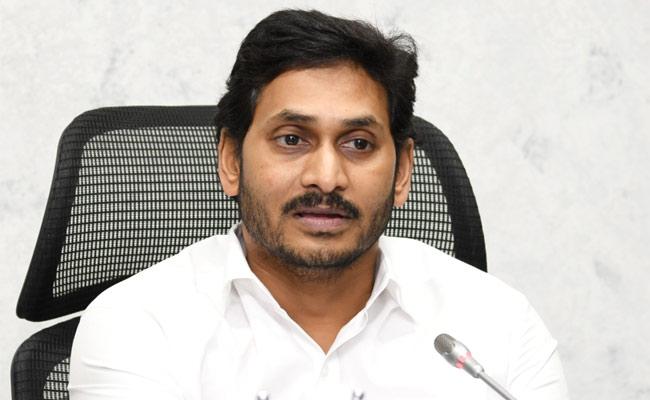 The sudden cancellation of YSR Congress party president and Andhra Pradesh chief minister Y S Jagan Mohan Reddy's visit to New Delhi at the eleventh hour on Tuesday triggered various speculations in the media circles.
Jagan's New Delhi trip was finalised only after his appointment with Union home minister Amit Shah was fixed after a lot of lobbying. He was also planning to meet a couple of other ministers.
Apparently, the chief minister was planning to explain to Shah the recent developments in the state, particularly the way the judiciary was creating hurdles to the government acting on the petitions filed by the Telugu Desam Party leaders, especially with regard to the reinstatement of Nimmagadda Ramesh Kumar as state election commissioner.
However, Jagan received a message from Delhi that Shah had cancelled the appointment due to other emergency meetings. Apparently, Shah is busy reviewing the situation in Mumbai arising out of Cyclone Nisarga that might have landfall late in the night.
The cancellation of an already fixed appointment is really strange and Shah, if he really wanted, would have squeezed in some time to meet Jagan and take his representation. So, what could have led to Shah's cancellation of appointment to Jagan?
According to the talk in New Delhi media circles, the state BJP leaders are learnt to have prevailed upon Shah not to give appointment to the YSRC chief, because the latter was confronting with judiciary and it is better the Centre keep away from it.
It may be mentioned that the BJP leaders like Kamineni Srinivas also impleaded in the Nimmagadda Ramesh Kumar case and any help from the Centre to Jagan on the issue would damage the party in the state.
They also brought several issues like TTD lands controversy and Simhachalam lands issue to the notice of Shah.
"That could be the reason for Shah withdrawing his appointment to Jagan. One doesn't know whether they are any other reasons behind it," a source in Delhi said.