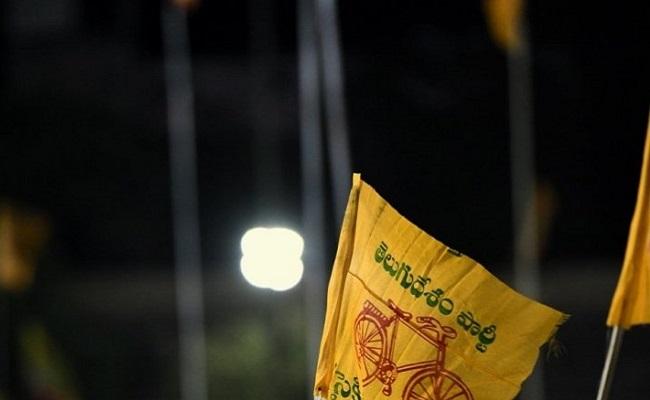 After two days of high drama and tension, the elections for the chairperson and vice-chairperson of the Kondapalli municipality on the outskirts of Vijayawada in Krishna district were completed following the intervention of the high court.
Though the district authorities have not disclosed the names of the winners as per the high court orders, it was unofficially disclosed that Telugu Desam Party has grabbed the municipality. TDP member Chennuboyina Chitti Babu was elected as the chairman, while Chuttukuduru Srinivasa Rao and Karipikonda Sri Lakshmi were elected as vice-chairpersons.
The results would be submitted to the state high court in a sealed cover and after the court disposes of the case pending on the voting rights of TDP MP from Vijayawada Kesineni Nani, the results would be declared officially.
The YSR Congress party has been stalling the election process for the last two days on the ground that Kesineni Nani's vote as an ex officio member is invalid. But since the high court allowed him to exercise his vote pending disposal of the final case, the officials could not do anything.
On Wednesday, too, the YSRC members tried to get the election postponed again. YSRC ex-officio member and Mylavaram MLA Vasantha Krishna Prasad argued that the election authorities should conduct the polling through a secret ballot.
But the TDP members objected to the same, saying the municipal election act does not have a provision for secret voting and said it should be done through only by raising of hands.
Out of 29 members of the municipality, the Telugu Desam Party and the YSRC won 14 seats each and another seat went to an independent candidate Karipikonda Sri Lakshmi. However, the contest turned interesting with the independent candidate, originally a TDP rebel, formally joining the TDP in the presence of TDP president N Chandrababu Naidu.
In order to stall the chances of the TDP, the YSRCP MLA from Mylavaram Vasantha Krishna Prasad decided to cast his vote for the YSRCP as an ex-officio member. With him, the total votes of YSRCP will go to 15 in the municipal council.
But to the shock of the YSRC, TDP leader and Vijayawada MP Kesineni Nani got the high court approval to vote in the Kondapalli municipality as an ex-officio member. His vote has helped TDP to gain 16 votes in total.
Click Here for Latest Direct-to-OTT Releases (List Updates Daily)