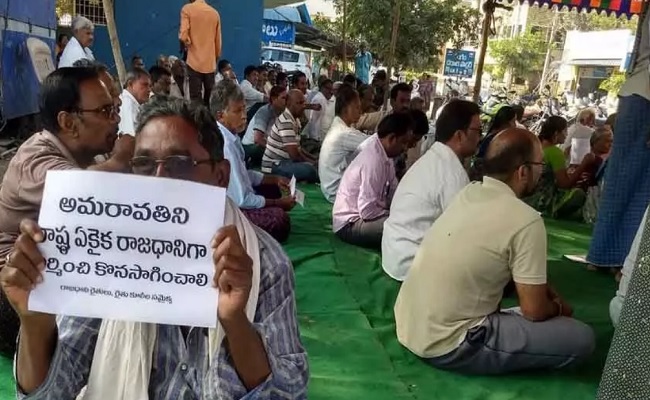 When someone said that Kamma virus is dangerous than corona virus, there were some adverse comments.
Some people felt that it was unjust to isolate a caste and compare it with virus. Some neutrals condemned it and felt it was a political comment against the rivals.
But, if one goes by the political statements and the media reports in Andhra Pradesh even in the days of dreadful corona virus, those who have condemned this comment are withdrawing their statements.
The TDP and the entire caste people, including the media, talks only politics, targeting the government on one side and continuing Amaravati agitation on the other.
There are many people who are missing Chandrababu Naidu in power in these days and are uncomfortable to see Jagan Mohan Reddy in the hot seat.
The media carried front page news of the Amaravati agitation reaching 100 days. The people of the state are not interested in keeping the capital in Amaravati and the absolute silence by the cross sections of the people to the movement speaks volumes.
Not even the people of all sections from the 29 capital villages are supporting the movement. It is only the party and the media that supports the Amaravati movement.
People have forgot that it is 100 days that they have been holding protests in Mandadam. It was only the TDP and the media that keeps recording the agitation even in the days of corona.
By highlighting the movement of one caste in one caste-owned media, they have proved the critics that Kamma virus is dangerous than corona.
CLICK HERE!! For the In Depth Updates on all the OTT Content