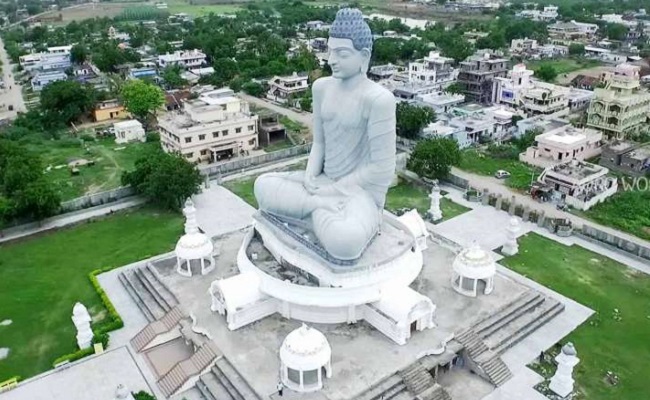 Amaravati, the conglomeration of 29 villages of Thulluru, Tadepalli and Mangalagiri mandals, would soon be declared as municipal corporation.
The initiative of the Jagan Mohan Reddy government to create an urban local body with these villages is coming to the final stage.
The Guntur district administration had started the exercise to hold public hearings in 16 villages of Thulluru mandal and 3 villages of Mangalagiri mandal for creation of Amaravati Municipal Corporation.
The two villages in Tadepalli mandal – Undavalli and Penumaka – were exempted from Amaravati Municipal Corporation.
The state government had earlier in 2021 merged the municipalities of Tadepalli and Mangalagiri to create Municipal Corporation. Amaravati would be the second municipal corporation to be created between Vijayawada and Guntur.
The TDP government which named Amaravati with 29 villages as capital could not create an urban local body to get the capital look.
The efforts of the TDP regime to create a police commissionerate for Amaravati too could not materialise.
However, Jagan Mohan Reddy government which proposed decentralisation of capital, had started the work to create urban local body first before declaring it as one of the three capitals.
Interestingly, the state government had also started completion of some of the pending works in Amaravati, where 80 per cent of the work is done.