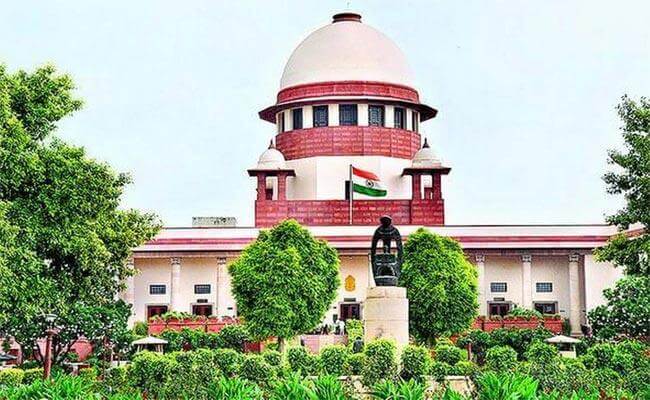 Even as the Supreme Court is getting ready to take up the hearing on the special leave petition filed by the Jagan Mohan Reddy on the Amaravati capital issue on Monday, the farmers dropped their plan to continue padayatra to Aravasavilli and decided to take the battle to New Delhi.
A division bench of the Supreme Court comprising Justices KM Joseph and Justice Hrishikesh Roy has listed the case on Monday on the SLP challenging the high court's judgement which said the state legislature had no power to decide on the capital city.
The Jagan government brought to the notice of the Supreme Court bench the high court's observations that the state had no powers to decide on the location of the capital city.
The Supreme Court bench took up hearing on as many as 36 petitions, including eight on Amaravati and 28 on the Andhra Pradesh Bifurcation Act, which called for the formation of new capital city for the residuary Andhra Pradesh post-bifurcation of the combined state.
The state government's counsel K K Venugopal brought to the notice of the Supreme Court bench that Amaravati farmers had filed a contempt petition in the high court against the state government for not implementing the March 3 judgement of the high court.
However, the Supreme Court bench said the farmers might not insist on the contempt petition in the high court till the special leave petition filed by the government in the Supreme Court was disposed of.
Meanwhile, the farmers of Amaravati who were supposed to resume their padayatra from Ramachandrapuram in Konaseema district up to Arasavilli in Srikakulam district on Monday are understood to have dropped their plans.
Instead, they have decided to take up protest demonstrations in Delhi demanding that the capital be retained at Amaravati. Around 1500 farmers of Amaravati would travel to the national capital on December 15.
They would take up a protest programme at Jantar Mantar on December 16 and 17 to highlight their demand. They have chosen the date, as it was on December 17 that Jagan had announced formation of three capitals.
The farmers would also take part in the farmers' rally to be organised by Bharatiya Kisan Sangh in New Delhi on December 19, before returning to Amaravati.