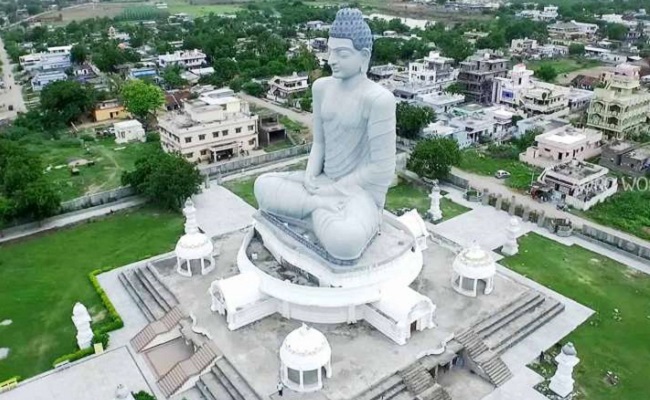 After hitting the roads for over 830 days, thousands of farmers of Amaravati on Friday put a halt to their agitation demanding retention of the capital city of Andhra Pradesh at Amaravati itself.
Though it is nearly a month ago since the state high court delivered its landmark judgement upholding Amaravati as the only capital of Andhra Pradesh, the farmers were continuing their agitation.
They even declared that they would not drop the gun till the Jagan government withdraws the three capital plan and declares that it would continue Amaravati as the only capital.
They were suspicious that the government might move the Supreme Court to prolong the case as long as it can.
But in the last one month, they have realised that the Jagan government has no option but to implement the high court order, as it knows the judgement would be no different even if it goes to the Supreme Court. It is still exploring all legal options as to how to get out of the situation.
In the meantime, the Jagan government and AP Capital Region Development Authority (APCRDA) have already begun the exercise of registration of all the reconstituted plots allotted to the farmers and taking up infrastructure works in Amaravati region.
Under these circumstances, the Amaravati JAC has felt that there is no point in continuing the agitation in its present form. So, it has decided to take a pause in the agitation for now and focus on getting the plots registered, besides resolving any legal issues.
The focus of the JAC will now shift from having capital at Amaravati to building Amaravati.
"The agitation will resume the moment Jagan reintroduces the three capitals bill or moves the Supreme Court challenging the high court verdict," an Amaravati JAC leader said.