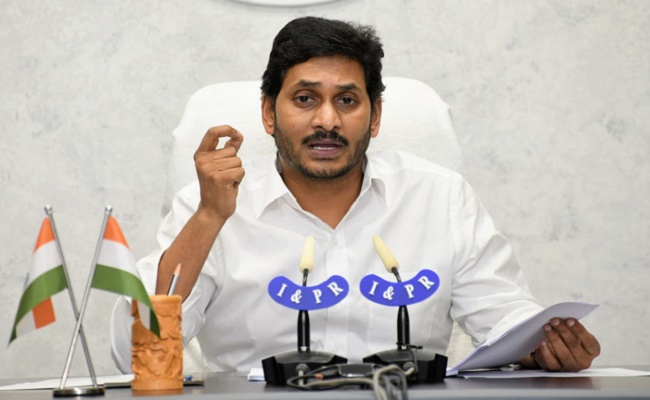 Amaravati: Without revealing if the ongoing lockdown would be lifted on May 3 or extended in Andhra Pradesh, Chief Minister YS Jagan Mohan Reddy on Monday indicated that lockdown regulations will continue in red and orange zones but a semblance of normalcy will return to green zones.
Coming on the heels of his Monday morning videoconference meeting with Prime Minister Modi, the Chief Minister's televised address to Andhra Pradesh residents indicated the shape of things to come.
He said that 559 of the 676 mandals in the state were green zones -- which have zero coronavirus cases. All activities in green zones will be normalised, Reddy said while advising the people in these zones to maintain physical distancing, wear face masks and improve their immunity.
Places with four or more coronavirus cases are designated as red zones, and less than four orange zones.
There have been speculations on whether the lockdown will be lifted on May 3 or not. Andhra has been requesting for relaxation in lockdown in unaffected areas to facilitate agricultural and aquacultural activities, the mainstay of the state's revenue.
In his speech, Reddy noted that in the last 30 days, the state had achieved many successes. "From no COVID-19 testing facilities, we now have nine labs. We are conducting 6,500 tests per day. Our tests per million are 1,396, the highest in the country," he pointed out.
He thanked the Muslim community for observing the holy month of Ramadan at their homes instead of in public gatherings.