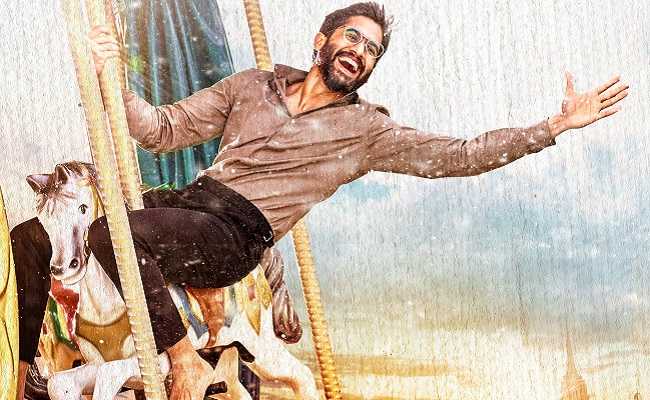 Movie: Thank You
Rating: 2/5
Banner: Sri Venkateswara Creations
Cast: Naga Chaitanya, Raashi Khanna, Malvika Nair, Prakash Raj, Avika Gor, Sai Sushanth Reddy, and others
Story: BVS Ravi
Music: S Thaman
DOP: PC Sreeram
Editor: Navin Nooli
Production Design: Raam Kumar
Producer: Raju, Sirish
Screenplay and Directed by: Vikram K Kumar
Release Date: July 22, 2022
Though the film has not generated much hype, "Thank You" is a notable film for it brought the "Manam" combination again. And the film is produced by leading maker Dil Raju.
Let's find out its merits and demerits.
Story:
Abhiram (Naga Chaitanya) gains success with his focused approach to work. He develops an app named Vaidya in the USA. His lover Priya (Raashi Khanna) helps him with initial funding. But she breaks up with him as his self-centered nature drives her away from him.
After her break-up and another incident, he realizes expressing his gratitude to all those who shaped his success is the only way he can find happiness again. He embarks on a journey to thank all of them.
Artistes' Performances:
The film undoubtedly is Naga Chaitanya's show. Appearing appropriate to the age of the character in different stages of life, he pulls the role convincingly. Naga Chaitanya has managed to look as a teenager in a key portion and also behave like one. He has shown the required maturity in the later portions of the movie.
Raashi Khanna gets a character that has some scope for performance. She shines in emotional scenes. She also shares a sizzling chemistry with Naga Chaitanya.
Malavika Nair is okay. Prakash Raj brings value to the brief sequence he is in. Sai Sushanth Reddy does his part well. Avika Gor is just okay.
Technical Excellence:
Thaman has given pretty ordinary music. Except for the title song, the rest are forgettable. His background score however is adequate.
The striking feature of the film is PC Sreeram's cinematography. He captured the USA sequences beautifully though the same cannot be said for the rest of the movie.
Dialogues are plain.
Highlights:
Naga Chaitanya
Crisp runtime
Drawback:
The lengthy and listless Vizag episode
Songs
Unexciting narration
Predictable screenplay
Analysis
The story of "Thank You" narrates the journey of a young successful person who meets the various persons who influenced or helped him in reaching where he is. This single line is similar to that of Ravi Teja's "Naa Autograph".
In "Naa Autograph", the hero goes back to his lovers and reminisces the moments. Here, the hero meets the persons who shaped his success directly or indirectly. While Ravi Teja's film is about nostalgia, this is about gratitude.
The basic idea has the material to weave a fairly engaging movie but director Vikram Kumar's screenplay is formulaic and predictable, and utterly boring.
If you are familiar with director Vikram Kumar's filmography (like "Ishq", "Manam", "Hello", etc), you will easily guess how his films progress.
Thankfully, the film has a short runtime of about 2 hours. The romantic track between Raashi Khanna and Naga Chaitanya takes space for about 10 minutes. That's it.
The major focus of the first half is about the hero's teenage love drama in his village with Parvathi (played by Malvika Nair), which has shades of "Manam". This love episode though clichéd is okay.
The second half devotes to the story of his college life in Vizag and meeting those two persons in his college life again. This flashback is not another romantic episode, it is about clashes in college.
The long-drawn college episode tests patience. Then comes the climax which is not only ineffective but also superficial. The required emotion doesn't come out.
Except for Naga Chaitanya's transformation and a couple of moments, the film is a predictable affair. In a nutshell, "Thank You" is a wasted effort.
Bottom line: Thanks But No Thanks