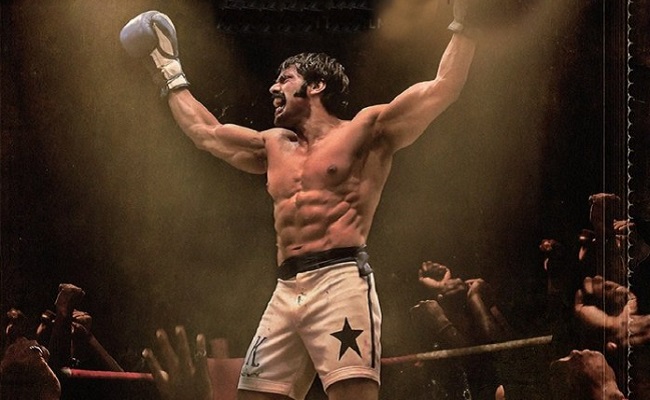 Movie: Sarpatta Parambarai/ Sarpatta Parampara
Rating: 3/5
Banner: Neelam Productions
Cast: Arya, Dushara Vijayan, Pasupathy, John Vijay, and others
Music: Santhosh Narayanan
Cinematography: Murali G
Editor: Selva RK
Producer: Shanmugam Dhakshanraj
Written and Direction: Pa Ranjith
Release Date: July 22, 2021
Streaming on: Amazon Prime Video
Known for Rajinikanth movies "Kaala" and "Kabali", director Pa Ranjith has switched gears to make a sports drama with Arya.
The film is titled "Sarpatta Parambarai", which is currently streaming on Amazon Prime Video. The Telugu dubbed version is also available. Read to know more about this film.
Story:
Set in the 1970s in North Madras, it is a boxing drama.
Samara (Arya) lives in North Madras and works as a porter. But his heart beats for boxing matches. His mother makes sure that he stays away from putting on boxing gloves as her husband died in this sport. He fixes his wedding with a local girl (Dushara Vijayan) so that he can settle in life properly.
The local boxing guru Ranga (Pasupathy) of the Sarpatta clan is humiliated by the Idiyappa clan. Ranga takes the challenge from this rival clan to prepare a boxer to fight with Vettapuli, the star boxer from the Idiyappa. Things somehow turn Samara to take up the gloves. He has never been entered in a ring of the boxing competitions before.
Can he beat the mighty Vettapuli and restore the pride of the Sarpatta clan?
Performances
Without a doubt, it is Arya's best performance. He has that physicality required for a boxer. He has also settled in the role quietly.
The film offers some fine performances from Pasupathy as Ranga, John Vijay an English speaking 'Daddy', and Shabbeer as Dancing Rose.
In all of Pa Ranjith's films, women get strong characters. In this film, Dushara Vijayan as Arya's wife and Anupama as Arya's mother leave a strong impression.
Cinematographer Murali captures the sequences inside the ring quite brilliantly. Music is appropriate. The film is lengthy and it needed a lot of trimming in the middle portion.
Analysis
"Sarpatta Parampara" begins as a regular sports drama with the arc of an underdog story. But what sets this film from other sports dramas is Pa Ranjith packaging it with the local milieu of 1970s North Madras.
There seemed to be a tradition of boxing matches in North Madras in those days exist. And there were said to be clans fighting with each other with so much pride. It is a unique culture that we are not much aware of.
This milieu and the political developments of that period (The emergency imposed by then Prime Minister Indira Gandhi) have brought a different outlook to the regular sports drama of an underdog.
Straightaway, Pa Ranjith takes us into these matches that are loud and brim with boisterous commentary. The scene involving Dancing Rose and Arya is a treat to watch. The film works when the drama moves inside of the boxing ring.
The film is lengthy, running nearly three hours. The first hour is quite engaging - racy, pulsating. But after that, it runs into a clichéd mode of family drama and begins to slip. This episode involving Arya and his wife is stretched beyond a point, and those scenes are not engaging enough for a non-Tamil audience. The editing should have been crispier.
Thankfully, it bounces back to provide a knockout blow in the final moments.
On the whole, "Sarpatta Parampara/ Sarpatta Parambarai is an engaging sports drama with terrific performances from Arya and Pasupathy.
Bottomline: Watch it for performances