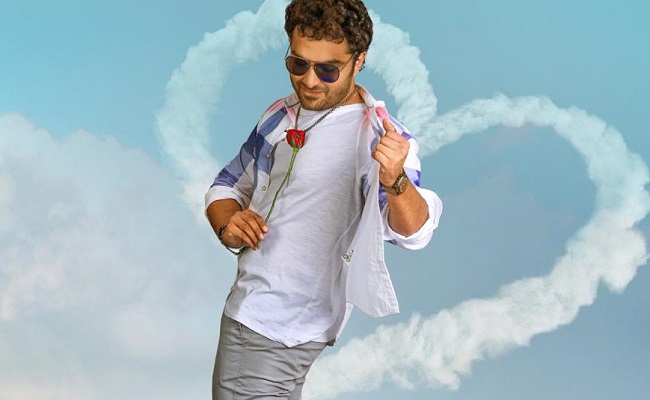 Movie: Paagal
Rating: 2.25/5
Banner: Lucky Media
Cast: Vishwak Sen, Nivetha Pethuraj, Simran Chaudhary, Megha Lekha, Rahul Ramakrishna, Murali Sharma, and others
Cinematography: S Manikandan
Music: Radhan
Editor: Garry BH
Presenter: Dil Raju
Producer: Bekkem Venugopal
Story, Screenplay, and direction: Naressh Kuppili
Release Date: August 14, 2021
The latest Telugu film to hit the theaters post the second wave of COVID-19 is Vishwak Sen's "Paagal." The film is here. Vishwak Sen sounded confident about this film and made some remarks which made it to the headlines.
Let's find out whether the film is paisa vasool as Vishwak claimed or not.
Story:
Prem (Vishwak Sen) loses his mother at a young age. He grows up yearning for motherly love. After getting a job, he embarks on a journey of proposing love to many girls with the hope of receiving abundant affection and love. But he could not find the girl that he is actually looking for.
Finally, he meets Theera in Vizag, a girl who is doing some research on plants! After yelling 'I Love You' for him in the middle of the road, she teases him that she never did such a thing.
After much deliberation, she agrees to be his girlfriend for six months. Why does she agree to be his 'temporary girlfriend'?
Why did she utter 'I Love You' to him on a busy road without knowing him?
Artistes' Performances:
Known for his hyper active style, Vishwak Sen displays energy in his performance. He is charming as a lover boy. His character is designed as sort of a person obsessed with finding love. That suits his image of a boisterous guy.
Nivetha Pethuraj brightens up the proceedings with her pleasant performance in the second half when the movie begins to go southwards.
Bhumika and Simran Chaudhary make cameo appearances. Murali Sharma has played a role that is not at all tasteful. Rahul Ramakrishna and Mahesh Achanta are okay.
Technical Excellence:
Radhan's two songs are peppy. "Google Google" is the best of them. The cinematography and production design are colorful. The dialogues are neat.
Highlights:
Some youthful scenes
Nivetha – Vishwak Sen's portion
Two songs
Drawback:
Main plot
Illogical Story and scenes
No Emotional Connect
Convenient situations
Analysis
There have been many love stories with some strange plot points or having protagonists with unique problems. The plot of "Paagal" is one such.
The strangeness of this plot is the hero searching for a girl who would love him as much as his mother did.
The illogical angle of this plot is that hero does everything his friends say - proposing a girl, saying the same things to the girls that they tell him, acting like he knows nothing about a love relationship, but mouthing dialogues like a matured person. The plot is illogical, and the situations happen for convenience.
Despite the youthful vibe and some funny and entertaining portions, the film doesn't engage us due to the big hole in the plot that it carries.
Spoilers alert: The whole angle that neither Nivetha's fiancée nor her parents are aware of her closeness with Vishwak Sen despite that she has gone out with him for six months doesn't make any sense. Furthermore, why would her father order such an 'act' just because she stepped out of her house a day before her wedding day? All these scenes are written for the convenience to create drama.
Plus, a politician like Murali Sharma so easily falling for a random guy's 'love proposal' is silly. The whole track is awkward in all angles. This is an example that the writers and directors think audiences would accept anything for the sake of entertainment or a plot twist.
To bring Nivetha's story in the second half, the first half is dragged on and on with several silly tracks. Post-interval, the film looks slightly better. The chemistry that Vishwak Sen and Nivetha share is one that'll keep you involved at the beginning of the second half. But the story gets tiring as we move towards the end and we lose interest as well. It ends predictably.
In a nutshell, despite the peppy presentation and Vishwak Sen's energetic act, "Paagal" falls flat with a silly story.
Bottom-line: Thin Story, Dragged Narration
Click Here for Latest Direct-to-OTT Releases (List Updates Daily)