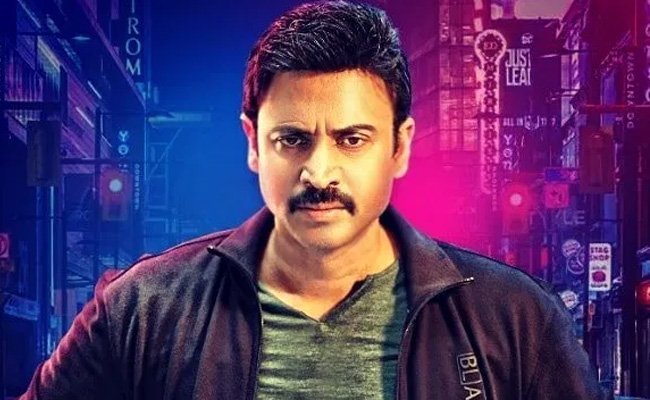 Movie: Kapatadhaari
Rating: 2/5
Banner: Creative Entertainers & Distributors
Cast: Sumanth, Nandita Swetha, Nasser, Jayaprakash, Suman Ranganathan, Vennela Kishore, Sampath, and others
Music: Simon K King
Cinematography: Rasamathi
Editor: KL Praveen
Art: Videsh
Producers: Lalitha Dhananjayan
Written and Direction: Pradeep Krishnamoorthy
Release Date: Feb 19, 2021
After the success of "Malli Raava", Sumanth has signed more films. One of them is "Kapatadhaari", whose trailer seemed quite interesting. Since it was based on a super hit Kannada thriller, the film has piqued the interest.
Let's analyze.
Story:
Gowtam (Sumanth), a traffic police officer in Hyderabad, requests his higher officials to shift him to the crime investigation department as his heart lies in there.
One day when he was doing the regular traffic duty in the city, an incident takes place and a couple of skeletons are discovered in the earth being dug up for a project. The police officers close the case without much investigation.
If he can crack the case, he believes that he might get a job in the crime department and pursues to solve the mystery. This leads him to find a connection with a 40-year-old case.
Can a traffic cop solve a murder case?
Artistes' Performances:
Sumanth still has the fit body to play a cop. He puts in a sincere effort to hold the interest with his performance. But he lacks the vivacity that is needed. There are no romantic sequences. Looks the character of Nandita Swetha is created just for the sake of having a female lead.
Nasser as a retired police officer and Jayaprakash as an editor of a small newspaper are just okay. Vennela Kishore's comedy dialogues fail to click. The guy who played the villain is not at all menacing.
Suman Ranganathan doesn't add any glamour.
Technical Excellence:
Simon King's thumping background score is the major highlight. Without a doubt, his work is excellent.
Highlights:
The twists in the end
Background score
Drawback:
Lacks tension
Lengthy
No grip on the narration
Convenient situations
Analysis
Telugu cinema has witnessed a lot of murder mysteries lately. "Kapatadhaari" adds to this list. Said to be the remake of a Kannada thriller, "Kapatadhaari" focuses on the main plot point – solving the murder mystery.
There is no romantic thread, or duets, or comedy scenes. It is focused on the main point. But does it enough to engage the audience? This Sumanth starrer falters majorly on the screenplay. It has a loose narrative.
Some four decades ago in Warangal, three people were killed. The skeletons are discovered now. There is a retired police officer who investigated the case. He is leading a secluded life. The hero needs to solve the mystery. A straightforward plot point. But there certainly are some twists and turns in this thriller, but the journey of reaching this destination is uninteresting.
The narration is totally flat. There is an attempt to infuse glamour into the film by introducing a movie actress's character (played by Suman Ranganathan in a clichéd style) but it is presented more predictably.
The film does have its merits like a fairly better final climax and effective background score, but it falls flat when it comes to holding our interest.
Despite its short running time, "Kapatadhaari" is also given a feel of overstretched. In a nutshell, the thriller lacks an engaging narrative.
Bottom-line: Flat and Loose
Click Here for Latest Direct-to-OTT Releases (List Updates Daily)