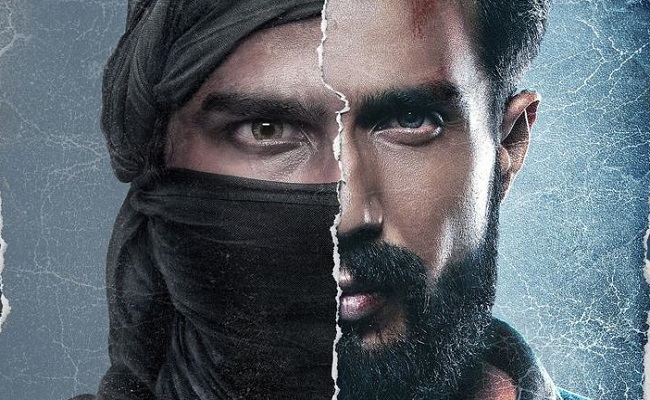 Movie: FIR
Rating: 2.75/5
Banner: VV Studioz and Abhishek Pictures
Cast: Vishnu Vishal, Manjima Mohan, Gautham Vasudev Menon, Reba Monica John, Raiza Wilson, Vignesh Vijayan
Music: Ashwath
DOP: Arul Vincent
Editor: Prasanna GK
Director: Manu Anand
Release Date: Feb 11, 2022
"FIR" is a Telugu dubbed version of a Tamil movie of the same name. The film stars Vishnu Vishal, a well-known Tamil star and husband of Gutta Jwala.
Actor Ravi Teja presenting the film in Telugu has created curiosity.
Story:
Irfan Ahmed is a chemical engineer from IIT. He lives in Vizag. He fails to get a job due to his name (Muslim identity) despite attending many interviews in the last three years.
He is frustrated for not getting a job worth his educational qualification. His mother is a police constable. Irfan Ahmed works in a local pharmaceutical company to earn some money.
One day he heads to Hyderabad to check pharmaceutical orders his company placed. As he is returning to Vizag, he loses his mobile at the airport.
Around the same time, a bomb blast happens in the parking lot of the airport. Suspecting his behavior, the National Intelligence Agency sets surveillance on him. The NIA team thinks he might be Abu Bakkar, the most-wanted terrorist.
Eventually, they take him into custody despite Irfan pleading innocence. Is Irfan really a terrorist? Or a victim of false investigation?
Artistes' Performances:
Vishnu Vishal plays the role of Irfan with so much sincerity. His convincing portrayal makes us get involved. Reba Monica John is a surprise package.
Manjima Mohan as a lawyer is okay. Gautham Vasudev Menon fits well in the role of National Security Advisor.
Technical Excellence:
The film has an able effort from the technical team – cinematographer, action director, editor, and music director. The fast-paced editing and background score are the major highlights.
Highlights:
The twist
Vishnu Vishal's acting
Technical output
Drawback:
The lawyer's thread
Mother sentiment scenes
Analysis
If you have seen web dramas "The Family Man" or "Person of Interest", you would easily enjoy this thriller "FIR", which also offers many riveting moments.
The title "FIR" doesn't stand for 'First Information Report', but for three Muslim names. The film's protagonist is a Muslim. He faces suspicion from everyone in his day-to-day life due to his religious identity.
He also gets arrested for a simple mistake at the airport. But the film is not about a Muslim man questioning the system that stereotypes their religion.
"FIR" is a taut patriotic thriller that focuses on how national investigative agencies hunt terrorists and avert possible attacks.
The film also looks into how agencies do surveillance and sit on a case for many months and years tracking the activities of the suspects.
"FIR" is narrated in a fast-paced manner by moving the story from Vizag to Hyderabad and Colombo. Even the romantic thread is short.
It completely focuses on officers tracking down the activities of the terrorists and hero Vishnu Vishal is one of the suspects. His thread with lawyer Manjima Mohan doesn't work much.
The film has its share of issues, like talking about many points at the same time, but everything culminates well in the end. The final twist changes the entire mood. At one time, we feel the film is going downhill, but the twist suffices everything.
If you are ready to watch a thriller that doesn't fall into the commercial format, this will work for you. A neat thriller!
Bottom line: Taut and racy