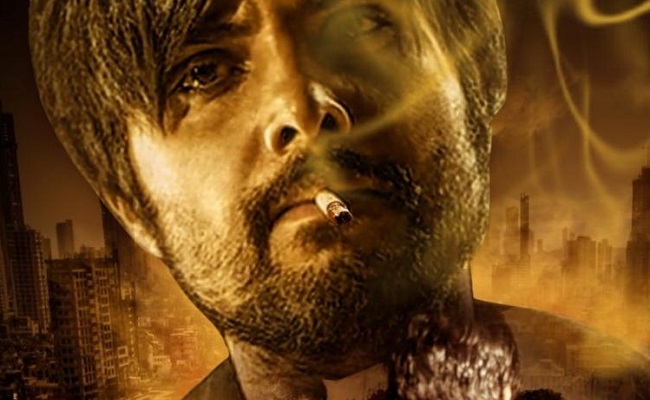 OTT Movie: D Company
Written by: Hareesh M Kotian/Ram Gopal Varma
Music: Paul Praveen
Cinematography: V Malharbhat Joshi
Editor: Sanga Pratap Kumar (Bobby
Producer: Sagar Machanuru
Directed By: Ram Gopal Varma
Streaming on: SPARK OTT
Release Date: May 15, 2021
Spark is the new OTT company that began its operations in Telugu. RGV's "D Company" is the first movie that has premiered on this OTT platform.
Since his debut as a director, Ram Gopal Varma has made umpteen gangster flicks. "Satya" and "Company" were regarded as classics in his oeuvre. After rehashing the same content to the nauseating effect, what more new can he offer? "D Company", Ram Gopal Varma's latest movie, unfolds the saga of an underworld enterprise headed by the notorious mafia don Dawood Ibrahim.
Much of Dawood Ibrahim's life and his nefarious activities, his gang wars, and his nexus with politicians and police officers were documented in films in detail. Ram Gopal Varma's "D Company" focuses on the early life of Dawood Ibrahim – before he becomes a mafia lord, he ran a small gang.
"D Company" begins with the voiceover of Ram Gopal Varma telling us how Mumbai in the 1980s was infested with various mafia gangs namely Karim and Mastani's. Dawood and his brother Shaabir work with other gangs first but they soon branch out a gang of their own. Dawood is in love with Sujata and Shaabir with Chitra. When Shaabir was killed by the rival gangs in the presence of Chitra, Dawood vows to make his gang into a formidable force. RGV's voice tells us that he would narrate the rest of the story in the next episode.
Ram Gopal Varma is fascinated with Dawood and mafia gangs, but we must say we are tired of watching the same versions on different platforms, different setups. His new film provides no excitement with its proceedings.
From this film, we only come to know that Dawood is a shrewd and intelligent criminal who also applied his brain in creating an underworld enterprise. Besides this, Ram Gopal Varma narrates the story with all the clichés, stock sequences related to gangster movies.
Among the actors, the guy who played Dawood leaves an impression.
In a nutshell, "D Company" is another remixed, and rehashed version of RGV's previous films.
Bottom-line: No Spark
Click Here for Latest Direct-to-OTT Releases (List Updates Daily)