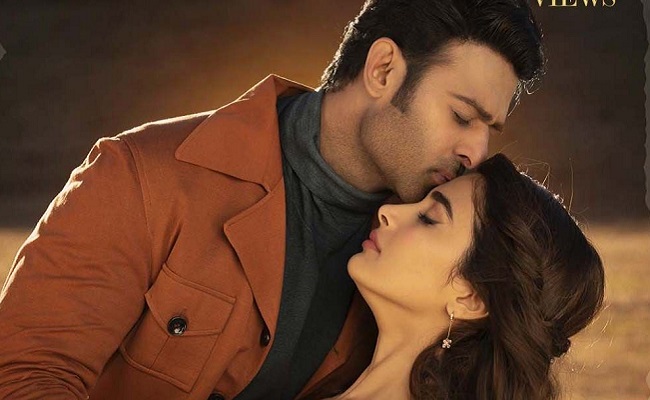 Gone are those days where the films with pure love stories with poetic touch used to embrace the silver screen. The films like Geetanjali ruled the box office in 1989 pulling the attention of youngsters of those days.
Eventually, the box office has become B and C centric and the film makers also focused only on such mass masala films whenever they made films especially with big stars. The producers never used to dare to make soft love stories with big stars investing huge amounts.
But after a long time, "Radhe Shyam" is coming up with Prabhas in the main lead.
As per the sources, the film speaks volumes about the grandeur and visual spectacle. The central point in the film is about the intensity of love.
Already, the songs those were released in Hindi separately became chartbusters. We have to see how fat this film will repeat the magic of Geetanjali.