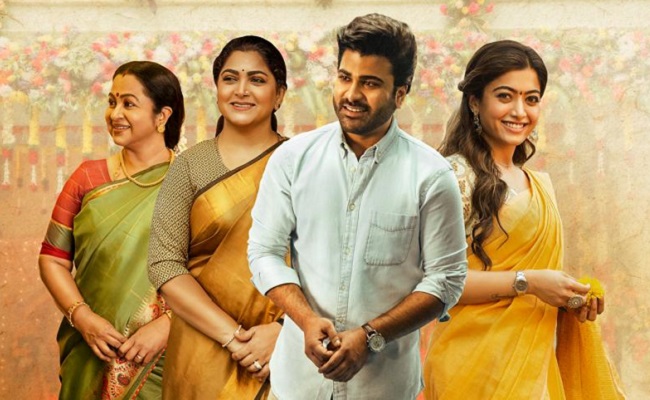 Family audience have been reluctant to come to theatres ever since the Pandemic struck.
Filmmakers also started playing safe making films targeting Youth and the masses, the sections that are willing to come to the theatres.
But then, Sharwanand is coming with a clean and healthy family entertainer like Aadavallu Meeku Johaarlu this Friday.
The promotional material is appealing but the question in everyone's mind is - will family audience come to the theatres?
Aadavallu Meeku Johaarlu is the perfect movie for family audience with as it will have healthy entertainment.
The trailer was highly entertaining and it has perfect casting with Sharwanand and Rashmika.
It will be very nice for the family audience to see senior actresses Radhika, Khushboo, and Urvashi on screen.
The trailer and the songs look vibrant and colourful and it seems like director Kishore Tirumala has come up with a good blend of comedy and emotions.
Aadavallu Meeku Johaarlu has all ingredients set and if the movie is as entertaining as the trailer, then there is no reason why the family audience will not come to the theatres. Especially because the COVID cases are almost negligible.
Moreover, a crispy runtime of 2:21 hours (including ads) is locked for the movie and it's going to give a feel of enchantment for the audience in theatres!