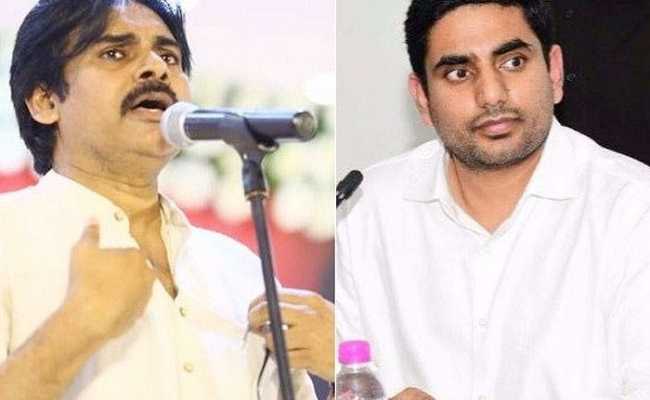 Ambati Rambabu recently said that Chandrababu adopted Pawan Kalyan as his dattaputrudu as his real son is not efficient to shoulder the responsibility of the party.
Since the beginning Lokesh is considered not so wise in handling things and not so intelligent in speech as well. Many assumed that Chandrababu is depending more on Pawan Kalyan than that of Lokesh.
This assumption is partly correct but the reason is wrong.
Inside sources say that Lokesh hardly listens to the suggestions of Chandrababu Naidu but does many things on his own.
Though Chandrababu is being considered as the shrewd politician for all the pro-TDP media and sympathizers, his own son Lokesh Naidu is not in a position to move as per his direction.
But on the other end, Pawan Kalyan acts like a director's actor and does everything told by Chandrababu. If a script is given to him to prepare and perform at some public meeting, he will do it.
Sources also say that Pawan Kalyan hardly asks any questions in taking up the task given by Chandrababu.
So, with this loyalty Pawan Kalyan won the heart of Chandrababu. At this juncture Chandrababu is completely relying on Pawan Kalyan.
We have to see how this relationship will be after 2024 elections.