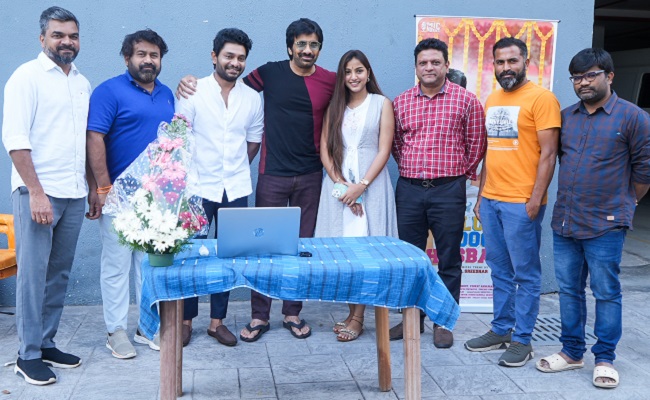 Mass Maharaja Ravi Teja has dropped the lyrical video of the first song from the audio album of Slum Dog Husband, a film featuring Sanjay Rrao and Pranavi Manukonda in the lead roles.
The song is titled Maa Lacchi Gaani Pelli and it is a proper Telangana flavoured celebratory mass Baaraat song. It is a dance number with a foot tapping tune.
The vocals suit the theme of the song and the mass beat adds to it. The lead pair and the support cast is seen in energetic mood in the same.
This film is promoted as a comedy drama and the presence of this song confirms that it is a commercial entertainer.
It is directed by AR Sreedhar and produced by Appi Reddy and Venkat Annapareddy.
As the film approaches the release date, we can expect the makers to unveil more promotional material.