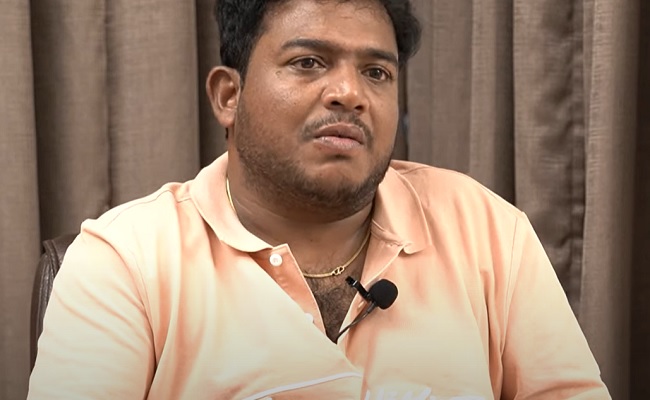 Sagar Chandra is the sensational director of the season with his 'Bheemla Nayak'. Being poised even at the time of this big attention and success, he gave a sensible interview to greatandhra.
When asked about the feeling of working with Pawan Kalyan, he said, "It's a great opportunity to work with Pawan Kalyan. I am enjoying the success 100%. I am living the moment"
Answering to the question if he went through any tension he said- "It's the process of work to face tensions when we got to next level of our career. But adapting to the situation and handling the things matter".
Sharing how he came into this project he explained- "I was about to do a film with Varun Tej on 14 Reels banner. That was corona time and the film was kept on hold for some reasons. I got a call from Naga Vamshi and he told me to watch Ayyappanum Koshiyum. I don't know what went in his mind. I made a film Appatlo Okadundevadu with two heroes on a conflict. So that might have driven him to call me. I watched it, later I met and everything went on to the track with the involvement of China Babu garu and Trivikram garu".
When asked about Trivikram he said, "Trivikram garu was there right from Day-1. If he likes something then he would okay it immediately. He is very deep in working and advising. He supervised the direction. Screenplay was entirely given by Trivikram garu. I was also told that he will be writing the dialogues for the film".
Sagar Chandra said many interesting things about the making of Bheemla Nayak and Trivikram's involvement in the project especially.
Click here to watch complete interview