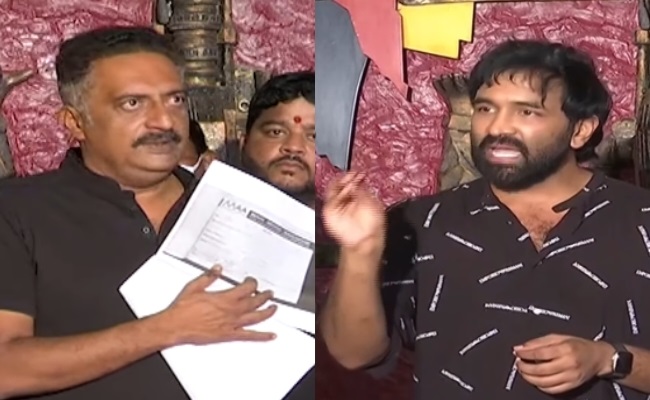 The interviews and Press Meets related to MAA Elections are as good as the Bigg Boss reality show.
We all know that the film actors entertain the public not only with their movies but also with their on stage activities during fundraising events and other TV shows.
Though many assumed that the MAA Elections holds no interest among the general public, eventually the tough fight between the two panels is catching the attention of the viewers.
Freshly Prakash Raj cried while addressing the Press by pointing out the apparent rigging of some postal ballot votes.
Prakash Raj exposed that a contestant related to the Vishnu Manchu panel paid Rs 500 each on behalf of 56 voters who were in line for postal ballot. He asked how can those voters accept such service from a panel, as they are supposed to pay only to the MAA Association directly and they themselves should post the vote to the ballot.
On the other hand Naresh, who is backing up Vishnu Manchu is also verbally attacking Prakash Raj offering entertainment to the public.
Had it been a unanimous election like that of Shivaji Raja's time, the public would have missed all this entertainment.