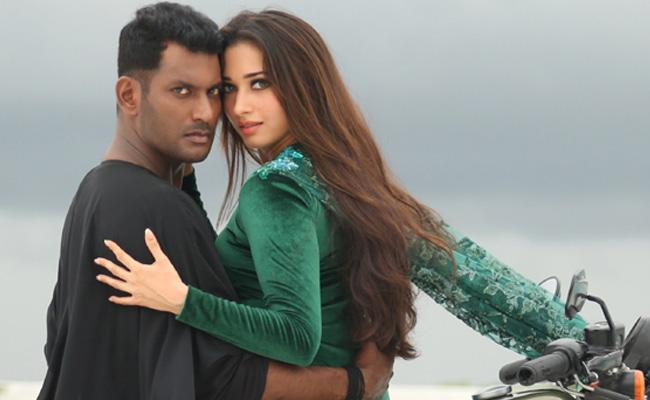 Tamil star Vishal is already facing financial issues for a long time. Adding salt to injury, Madras High Court today asked him to repay the losses made on "Action" movie to its producers.
As per the judgment, he will have to compensate the producers to the tune of Rs 8 crore.
"Action" starred Vishal and Tamannaah. The Sundar C directed action thriller bombed in Tamil and Telugu. The film was made with a budget of Rs 44 crore.
When the film was launched, Vishal reportedly agreed to repay if the film gets bombed. When the film became a dud, he promised the producers to do another film but he didn't keep the promise.
His upcoming release, Chakra, was produced by Vishal's own banner. To make quick money, Vishal sold the movie's OTT rights to a digital streaming company.
The producers of "Action" have filed a petition in Madras High Court seeking money from him and also appealed to stop the release of "Chakra" until he repays them.
The court gave judgment in their favor. Now, Vishal is in soup.