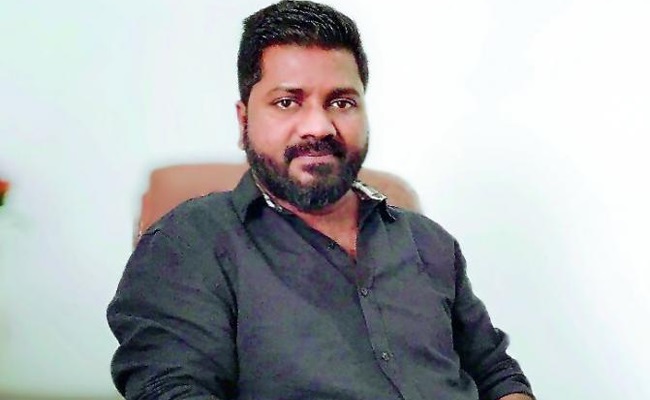 Venu Udugula is the industry for more than a decade. He is persistent to become a director and finally, he became one with Needhi Naadhi Oke Katha.
He impressed everyone with it and is now making 'Virataparvam' with Rana Daggubati.
Greatandhra special chitchat with Venu Udugula who is known for knowledge on ideologies, films, and literature
When are you showing us the film?
The situation is as such. It was supposed to release last year summer.
I think the movie is also planned a long time ago?
The story got okayed instantly. But it got delayed due to Rana's marriage and health. The movie is complete except for some post-production and CG work. Just fifteen days work.
But you announced the postponement just two weeks before the release?
Yes, I was down for two weeks due to COVID. Producers Sudhakar Cherukuri and Suresh Babu is wary of the outside situations already. He foresaw it and told me not to feel tensed about the release. So, the work remained pending.
It took ten years for the first film and three years for the second. How is this thirteen years' experience?
I did not work much with any director. I worked for Madan garu with Pellaina Kothalo and a film with Shankar. I mostly worked as a ghostwriter. In fact, I was a ghost of ghostwriters. I was offered a good position in Sakshi. If I had chosen to take it, I may be targeted like how it is for you now.
When you started Virataparvam, there is only one film on Naxalism. But there are many I guess now.
I am not sure. I guess only Acharya.
Naxalism is also almost dying. Did you make this film only for the sake of a drop for the love story?
If someone did like that, it will be nothing but moral bankruptcy. I wanted to showcase the situations and people of my region in the 90s. It is a story written on that lines.
Is it inspired by Paritala Ravi's life?
Not at all. This is a love story from a girl's point of view. People will talk and discuss it for years after its release.
Do you think any Naxalites or Police personnel will relate to it?
Not persons. Maybe some organizations may relate. There are references to Virasam and Advani's Ek Tha Yatra. Both Naxals and police can feel hurt.
Do you feel there will be any problems during the Censor?
I don't think so. This is more about human rights and girl's love stories. The rest of the things will only come due to the backdrop I chose.
You made Sai Pallavi mouth a cuss word (Donga Lanjidi Kodaka)?
Most of the cuss words we use curse a woman. I thought it should be the other way. But this is not a new word. It is mentioned in old literature. Experts of those times even discussed it. The Censor board asked to mute it. But we left it untouched on Youtube.
A Naxal backdrop film will either have Naxal violence or police violence. Is that not a problem for a love story?
This is a different love story. It does not talk about Naxal ideology or Police encounters. It is a love story from a girl's perspective.
You may be a teenager in the 90s. Are you also influenced by Naxalism?
Yes like all others. But it is more of a love for the uniform and guns. We even feel the same for a constable with gun in his hand. We used to feel the same back then. Nothing more.
But Naxalism is on the verge of decline in the 90s?
It is the case of Andhra. Not Telangana. Problems and agitations are more here.
It sounds interesting - A Leftist ideology film with a mythological title.
It is more about commerciality. The audience will not come to the theaters if I keep some red titles. Virataparvam is all about hiding. The main element of Virataparvam and this story has a connection. So, I chose the title.
Needhi Naadhi Oke Katha and now Virataparvam. Will you continue films in the same genre.
Not at all. I have a common audience inside. He whistles for a mass film. I am preparing two such commercial stories. Those will be suitable to big stars.
Thank you! Hoping more such good films come from you!
Thank You!
Click Here for Latest Direct-to-OTT Releases (List Updates Daily)