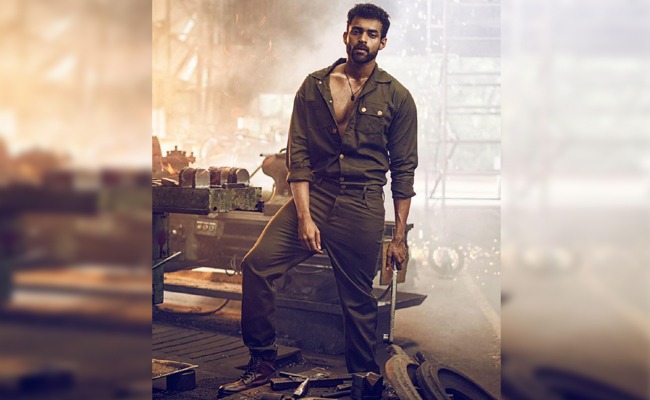 Varun Tej has taken a shot break and there's valid reason for it. He was actually preparing for his next project which has been announced officially today.
The announcement video of Varun Tej's 13th film gives some hints about the movie, though it doesn't reveal any information.
First thing that we observe is the story is based on true events. Then, the line on the wall poster point to Varun Tej's courageous character.
The facial expressions, while reading the script tells the inquisitiveness in the screenplay. He closes the script book, with a sigh of satisfaction and then keeps a toy aircraft on it.
The film seems to have set in aviation department and we are going to see Varun Tej as a pilot.
The announcement video itself garners lots of enthusiasm on the movie which is set to take off on 19th of this month.
Director and other details of Varun Tej 13 will be revealed soon.