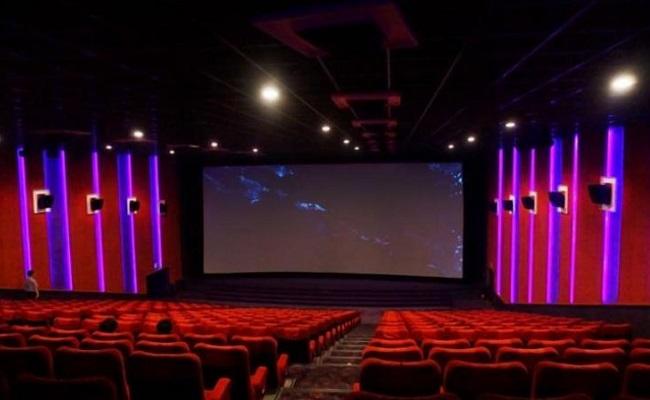 With the Y S Jagan Mohan Reddy government in Andhra Pradesh adopting a tough stand against the cinema theatres on ticket prices, screening of additional shows and other issues, the theatre managements are in deep soup.
In the last couple of weeks, the government has been taking stringent action against those theatres which have violated the rules – by selling tickets at higher prices than what were fixed by the government and running additional shows.
The authorities are conducting inspections on theatres and taking action against them if they lack facilities like parking, proper air-conditioning and fire safety equipment, besides those selling snacks and soft drinks at exorbitant prices.
Many such theatres in north-coastal Andhra and parts of Rayalaseema were forced to down their shutters in the last few days for violating the government rules.
Now, with a series of big ticket films like RRR, Bangarraju etc lined up for release in the next few weeks, the exhibitors have realised that they would be in deep crisis, if the government doesn't relax its rules.
According to sources, the exhibitors have called for a meeting in Vijayawada on Thursday to discuss their issues and chalk out their future course of action. While the Tollywood biggies are trying hard to convince the government on ticket prices and additional shows, there has not been much response from the chief minister or the ministers.
The exhibitors are of the view that they are the ultimate sufferers with the government's tough stand. Though some of them moved the high court, they did not get much respite, as the court left it to the discretion of the joint collectors.
Now, what would they discuss at the Thursday's meeting? Will they adopt a confrontationist attitude towards the government by staging dharnas or take up agitations? Or will they decide to make an appeal to the government once again? Will they withdraw their case in the high court and request the government to take a favourable decision?
It is learnt they might take a call after going through the directions of the high court, which is likely to hear the case on Thursday.
"If there is no change in the government stand, it will harm the entire film industry. It is time the big producers and other film personalities take the initiative and resolve the issues," an exhibitor said.