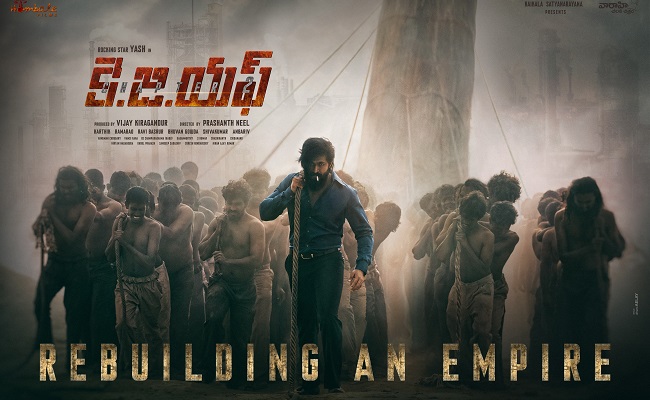 KGF's Pan-India box office success has made its sequel one of the most anticipated movies of the year.
Given the popularity of its predecessor, KGF 2 is likely to set the box office on fire whenever it strikes the screens.
It was scheduled for October release, but there might be slight delays due to the current lockdown.
KGF 2 will surely get superb offers for its theatrical rights. But in the meanwhile, it is making waves in non-theatrical avenues.
A news report claimed that a top channel offered a whopping Rs 120 Cr for its satellite rights of all languages. Buzz has it that Prime Video offered Rs 54 Cr for its digital streaming rights.
Looks like KGF 2 is going to make Rs 200 Cr from its non-theatrical rights alone. It is going to be one of the biggest ever in terms of business in the history of South Indian cinema.
Wonder what would be the offer for Rajamouli's #RRR!
CLICK HERE!! For the In Depth Updates on all the OTT Content