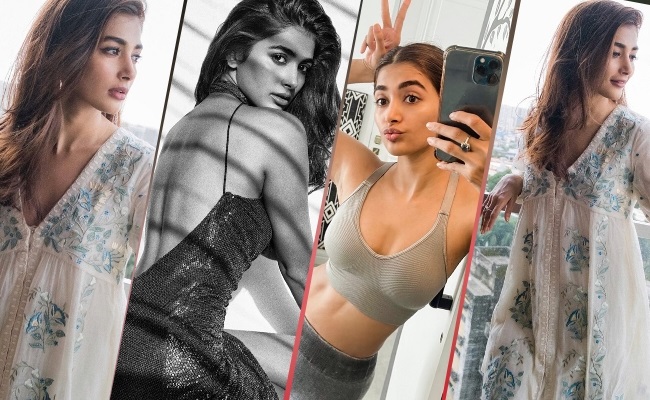 In the age of social media, celebrities need to be careful about their off-screen look as well.
Since most of the female celebrities share their pictures daily, fans and trolls keenly observe their appearance.
Pooja Hegde, one of the highest-paid actresses with the immense craze, realized that sharing casual pictures without much thought land her in trouble.
The actress flaunts her toned legs. But a couple of days ago, she posted her pictures wearing a simple dress in her home.
But some sleazy netizens savagely trolled her for her 'flat' appearance. The trolls went far.
Most actresses ignore these trolls and move on. But the said actress silenced them with a new batch of pictures the next day wearing a tight dress.
The actress is acting in many big projects. She is one of the exceptional beauties in the Indian cinema world.