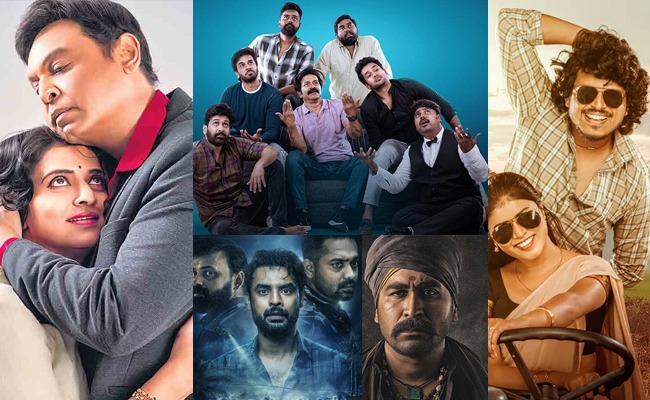 1. Bichagadu 2: The film has secured the top spot for the week, despite minimal publicity apart from wall posters and online ticket bookings. It is making an impact at the box office with impressive collections.
Although the content of the film hasn't received as much praise as its predecessor, the popularity of the franchise is evident from its strong opening and eventual collections.
2. Mem Famous: The film had a decent opening and made an impressive collection of almost Rs 3 Cr at the box office. This is quite remarkable considering the genre of the film.
The story revolves around villagers starting a YouTube channel to gain fame, but it doesn't solely rely on comedy as many expected.
The film needs to have a strong performance on weekdays to be declared a hit. So far, it has been decent in terms of collections.
3. 2018: This is the Malayalam dubbed version that released with limited media attention.
The original film performed exceptionally well at the Malayalam box office when it was released a few years ago. However, in Telugu, it didn't replicate the same success.
Many believe that most movie lovers might have already watched the original version, so the dubbed version may not hold much repeat value.
4. Malli Pelli: This highly anticipated film had a strong opening but failed to deliver impressive results. The collections gradually dropped, and it ended up as a flop. Despite generating controversy and buzz, the final outcome was not as expected.
The pairing of Naresh and Pavitra created some attention, but it didn't translate into profits. The movie was well-made, but for unknown reasons, it turned out to be a disaster.
5. MenToo: This is another flop film of the week. It tells the story of a group of men from different sections of society who face discrimination from pseudo-feminists in their respective fields.
They decide to fight back with the hashtag #MenToo, as they believe men are also victims. The film went unnoticed with no traction at the box office and ended up as a disaster.