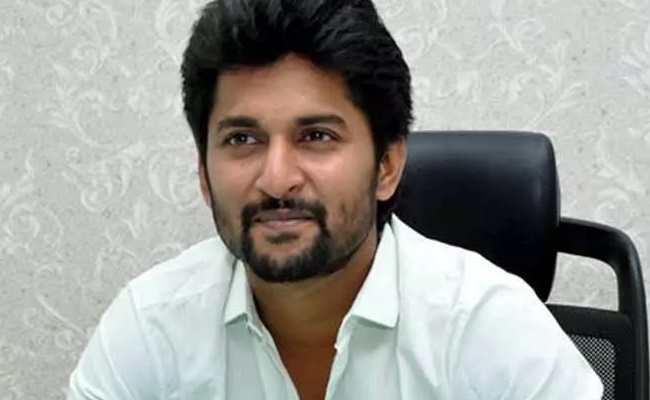 Pre-release press meet of Shyam Singha Roy held today with Nani, Sai Pallavi, Rahul Sankrityan and Venkat Boyanapalli attending it.
Rahul Sankrityan who is pretty confident on the movie says Shyam Singha Roy is a visual wonder. He informs there are historical influences behind all the characters.
The director also notified Nani wanted to remove 'Natural Star' tag.
"I too feel Natural Star is not a right tag for an actor who is an exceptional performer. It actually restricts his standards."
Venkat Boyanapalli assured that the film will give audience a different experience.
"We are very much confidence on the movie, so we are releasing it in 4 languages. We feel blessed that Sirivennela penned two songs. It's life-time memory for the banner."
Sai Pallavi said, "Generally, we feel pressure, ahead of film's release. I took the confidence from Nani. I can say that all your expectations should be satisfied."
Nani said, "The film will transform you to another world and make you feel all the emotions. Hope, you will feel the impact in theatres. There is no bigger high than giving theatrical experience to audience. Shyam Singha Roy is a proper big screen movie. You will come out with a unique hangover. I felt that experience when I first heard narration from Rahul. There are elements for all sections."
Reacting to ticket rates in AP, Nani stated, "The ticket rates in AP is an insult to the audience. Theatre business gives employment to many. It doesn't make sense that the Kirana shop near theatre earns more than the theatre owner. I can't talk much about it now."