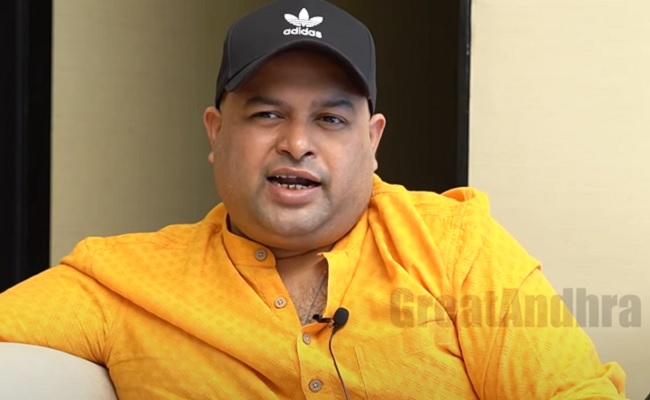 Ace music director Thaman has shared many interesting things about the upcoming film "Vakeel Saab". In an exclusive talk with greatandhra.com, he came out with several things about the film.
When asked about how he felt when he first got the opportunity to do the film he said, "I get carried away by the aura of Pawan Kalyan. Initially when the project came to me, I though that I have only scope to do the background score in the best way possible as there were no songs.
But later, Venu Sriram narrated me the complete story and made room for 4 songs. I felt very happy and did my best.
First we completed the songs Satyameva Jayathe and Maguva. Later I got a song done in the lines of Samajavara Gamana.
But eventually I realized that it may not suit the stardom of Pawan Kalyan and the chemistry of the film. Then I did "Kanti Papa" which was liked by all".
When asked about how he felt watching the film, he explained, "I was in complete lock down from March 2020 to Nov 2020.
On my birthday on Nov 16, Dil Raju called me to wish and invited me to Hyderabad to watch the edit cut of the film.
I couldn't miss the opportunity and so landed in Hyderabad on Nov 19. That was my first travel after eight months.
I felt like a wonder watching the film. It's a perfect commercial with enough of great message.
I got the drive to deliver the best of background score after this and accomplished with lot of passion. Any how, the lock down period helped the editor to bring out the best".
To watch more click here for the full video.