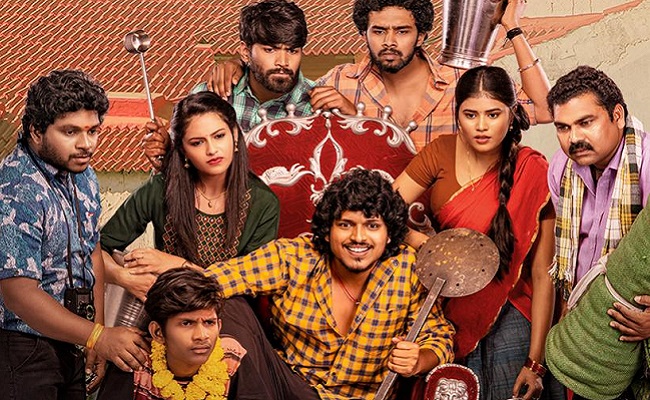 If the output is good, we can see the confidence in the faces of the team, during the promotions. Although they try their best, the confidence levels will be low, if the outcome is not as good as expected.
Well, the team Mem Famous sounds very confident during every promotional event. They are continuing the campaign with double Josh, with the countdown commenced for the release.
While several celebrities took part in the promotions, the teaser and trailer generated positive vibes for the movie.
The promotional material assured that the movie will have equally appealing elements for youth as well as families.
Directed by Sumanth Prabhas under Chai Bisket Films and Lahari Films, Mem Famous will feature mostly newcomers with the director himself playing one of the lead roles.
The reduced ticket price in selected theatres is another advantage for the movie coming in another couple of days.
A day prior to its theatrical release, they are planning premiere shows of the movie tomorrow.