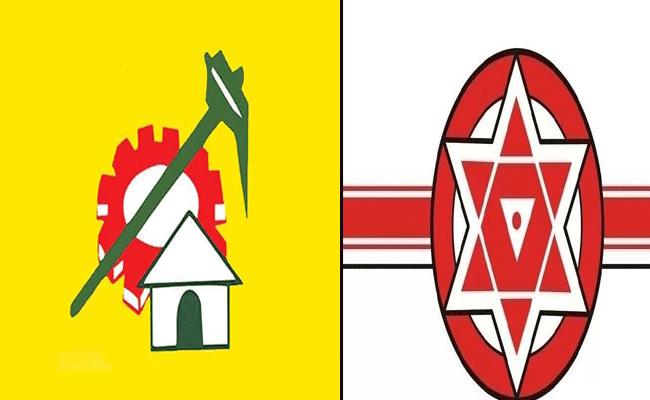 Will Jana Sena Party led by power star Pawan Kalyan dump the Bharatiya Janata Party and enter into an electoral understanding with Telugu Desam Party led by former chief minister N Chandrababu Naidu in the next assembly elections in Andhra Pradesh?
The answer seems to be yes, according to sources close to the Jana Sena Party. Apparently, Pawan Kalyan is not happy with the way the Bharatiya Janata Party has been ignoring Jana Sena Party in its action plan against the YSR Congress party government.
The BJP leadership, which has formed a 13-member core committee headed by Union minister V Muralidharan, has not taken any decision on its alliance with the Jana Sena Party and instead, gave a direction to the state party leaders in chalking out an independent action plan for the BJP in fighting against the Jagan Mohan Reddy government in the state.
Apparently, Pawan got the indication that the BJP wants to go it alone in the next assembly elections.
"That is precisely why the Jana Sena Party leader has decided to join hands with the TDP in the next elections," sources said.
It is learnt the Jana Sena leadership is already in talks with the TDP over seat sharing in the next elections. Apparently, the TDP has proposed to allocate on an average of three seats in each district to Jana Sena, but the latter is asking for at least five seats.
It means, the TDP is offering a maximum of 40 seats in the 175-member assembly, but Jana Sena is expecting to contest in at least 60-65 seats. This will make the options of the TDP very limited, as it has to win at least 70-75 seats out of 110-115 seats it contests, if it concedes Jana Sena demand.
"The negotiations are said to be still in preliminary stages. A mid-way solution could be found if the alliance materialises," sources added.