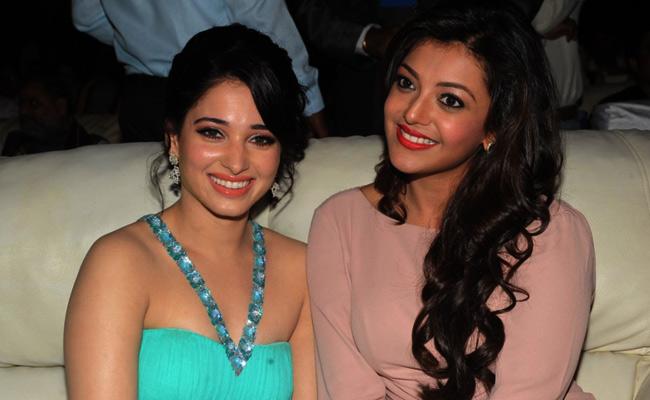 The secret to Kajal Aggarwal's long career is her 'liberal' attitude.
She never bothered about a hero's status, a big hero or senior star, or an upcoming actor. Kajal happily played opposite Chiranjeevi as well as Ram Charan.
Be it Bellamkonda Srinivas or Manchu Vishnu, she happily did films with all heroes. No wonder she's still gaining offers even though she has joined the category of senior heroines.
Now, Tamannah is following her footsteps. The 'Milk Beauty' signing a film opposite Satya Dev has surprised many. Satya Dev is not a 'commercial hero', he acts in offbeat movies.
What made her act opposite him? Simple. Tamannah wants to have a long career like Kajal.
Kajal is now 35 but she's still getting to play opposite young stars. Tamannah is 30 and she wants to have a career for another couple of years.