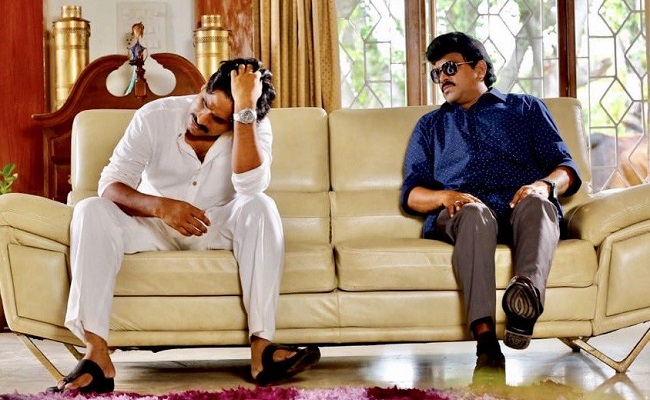 Controversial director Ram Gopal Varma is not stopping the things with announcements these days.
There were many incidents where he released the posters of some films but never took them to the sets.
The reasons could be many including the logistics with censor etc. But now, with the advent of OTTs and non availability of theatres, and no censorship around, RGV has become wilder than before.
He announced the film "Power Star" and also tweeted the video byte of the artist sometime ago.
Today he released a picture with the lookalikes of Pawan Kalyan and Chiranjeevi sitting on a sofa while the former is in a tense mood.
This is surely shocking because RGV is inviting the anger of Janasainiks in a big way.
What is in store in this film is yet to be seen but it looks like RGV is continuing the indirect fight with the Konidela family followed by controversial verbal counters by Pawan Kalyan, Naga Babu and Chiranjeevi on various occasions.
Here is the first look poster of POWER STAR film soon to release in RGVWORLDTHEATRE #JaiPowerStar pic.twitter.com/YMbqXyRu2E

— Ram Gopal Varma (@RGVzoomin) July 9, 2020
CLICK HERE!! For the In Depth Updates on all the OTT Content