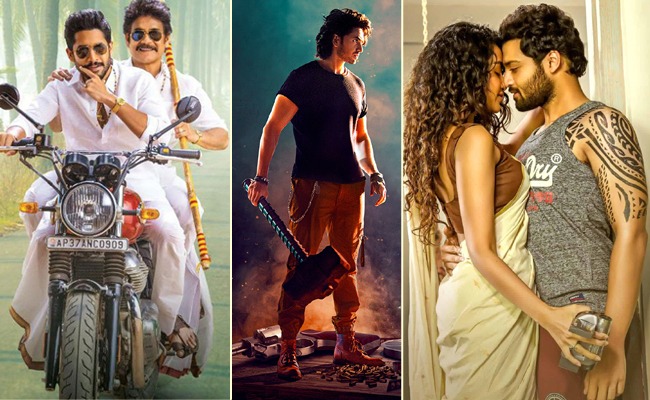 Naga Chaitanya is coming with 'Bangarraju' after his divorce. The film is hitting the screens this Sankranthi in which Nagarjuna is also playing a protagonist's role.
As a father Nagarjuna is leaving no stone unturned to make this film a success at the box office in spite of pandemic woes and thus give some relief and patting for his son who was disturbed in his personal life.
Next in the list is the debut hero Ashish Reddy, the son of Dil Raju's brother Sirish. He is coming up with 'Rowdy Boys' this Sankranthi and his father is toiling a lot to ensure a strong foot hold for his son in the film industry.
Though the boy hails from a popular and strong producer's family, the family members know that the acceptance of people is not so easy. So they are making their efforts in their way.
Then comes Ashok Galla, the debut hero with the film "Hero". He is the son of Jayadev Galla, the politician and also the nephew of Mahesh Babu.
Ashok's mother is so keen in ensuring her son gets good theaters in both AP and Telangana State. She is toiling a lot making phone calls to exhibitors and distributors. This film is hitting the screens on Jan 15th and his parents are struggling a lot to pull the attention of the audience towards him.
On a whole, Sankranthi is the number-1 season for the films in Telugu Film Industry. For many decades, this has been the space reserved only for big films.
As a blessing in disguise this time, all the big films moved away from the box office fearing the pandemic wave leaving room for these small films.
This is the first time something of this sort has happened. So, the parents are eagerly launching their songs in this season with many dreams.
Let us wish all of them the best of luck.