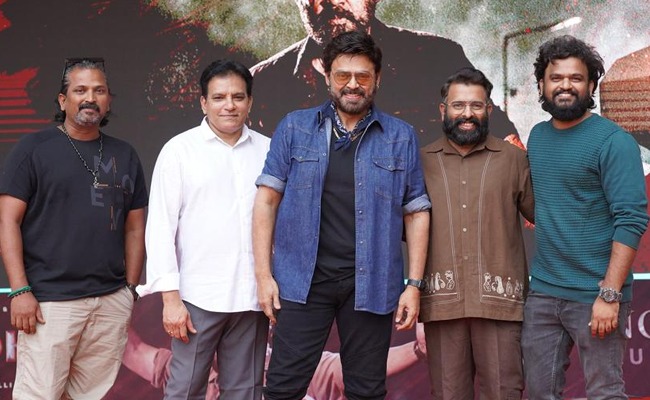 Venkatesh is an introvert who talks less during public events. However, he is opening up of late, during the promotions of his 75th film Saindhav.
The first single Wrong Usage from the movie was unveiled today, and the team visited a couple of Engg colleges. Venkatesh enacted some steps in style for the first time and ignited the crowd with his energy.
Sailesh Kolanu stated that Saindhav was his best work to date and assured the movie would entertain everyone.
"I wanted to give a message to youth since it's Venkateh's 75th film. So, we wanted to shoot the song in a bar. There is a lot of meaning in the song."
Venkatesh started his speech by requesting the crowd to clap for the Indian team for providing all the entertainment for the last 2 months. The actor says Saindhav is a very special film for him. This movie will help me reach out to the new-age audience. The kind of lyrics used for the song are very meaningful."
Venkatesh also guaranteed that Saindhav can be enjoyed with all the family members.