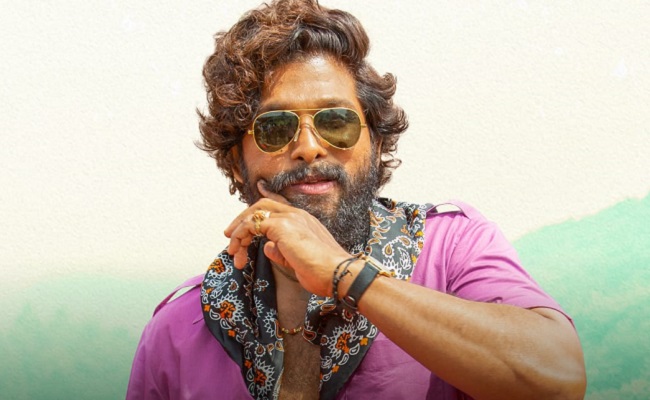 Already with the GO effect in Andhra Pradesh, the cinema business has become dull. RRR producers also have reduced their margins.
The producers of Radhe Shyam and Acharya are also in the mood to reconsider the pre release business numbers. The occupancy in Telangana is also not as good as pre-covid era.
Keeping the first three days collections for the big films aside, the 50% occupancy on the fourth day is also becoming a big task. At this juncture a hearsay is spreading that Pushpa made a business of Rs 250 Cr.
It is totally absurd to believe that a film doing Rs 250 Cr business in this situation. Many are in awe hearing the number.
It was just two days ago that the producers lamented about the ticket prices that are affecting their business. Then how come this Rs 250 Cr talk came? Many are saying that it is just a marketing gimmick to pull attention for the film.
It is true that Bunny's market value and craze increased after Ala Vaikunta Puram Lo. But saying that fancy offers have come from the Hindi industry based on that success, is not believable. The theatrical business in many parts of North India is not yet recovered from Covid trauma.
The expectations are very high as this is Sukumar's subsequent film after Rangathsthalam. But that is limited only to Telugu. So it is strange to believe that Malayalam, Tamil and Kannada distributors have competed to get the rights of the film.
It can be concluded that this gossip came into circulation with the involvement of some close people of Bunny. If this is really true, then the makers should give a grand party to the entire Telugu Film Industry.
As per an inside news, the film was approximately sold for Rs 48 Cr in Andhra, Rs 18 Cr in ceded, Rs 36 Cr in Naizam, Rs 11 Cr in overseas, Rs 10 Cr in Karnataka, Tamilnadu and Kerala; and Rs 50 Cr non theatrical.
A close source says that the total budget to make the film was landed at Rs 172 Cr before Samantha's song. After making that song and adding the publicity costs, the total investment can be zeroed on to Rs 180 Cr approximately.
So, the film is releasing in a no gain-no loss mode. If it runs on par with Rangasthalam for 3-4 weeks with houseful collections, then the profits can be expected. We have to see if this film performs that feat.